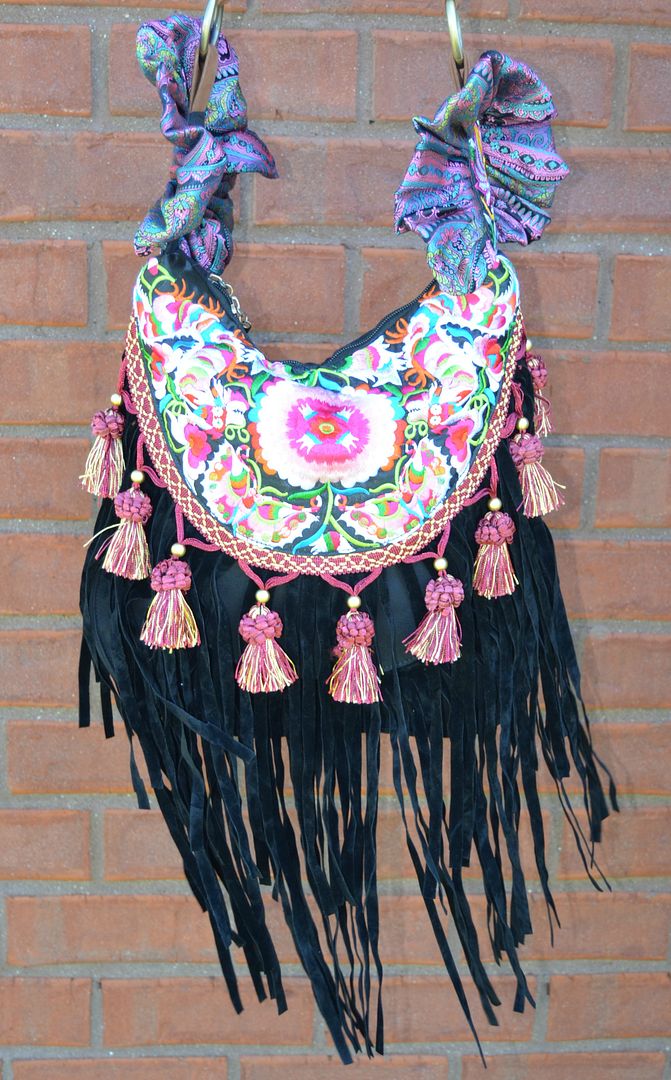 Not only are you gonna see an incredible piece of work in this post, but you'll also get a quick glimpse at my ever-growing tummy, don't blink or you'll miss it!
We already know that I'm a huge fan of the designers and genius creatives behind 9th & Elm. But it's time to brag on them a little bit more since this Hippie Fringe Bag has taken up permanent stock in my swoon-department.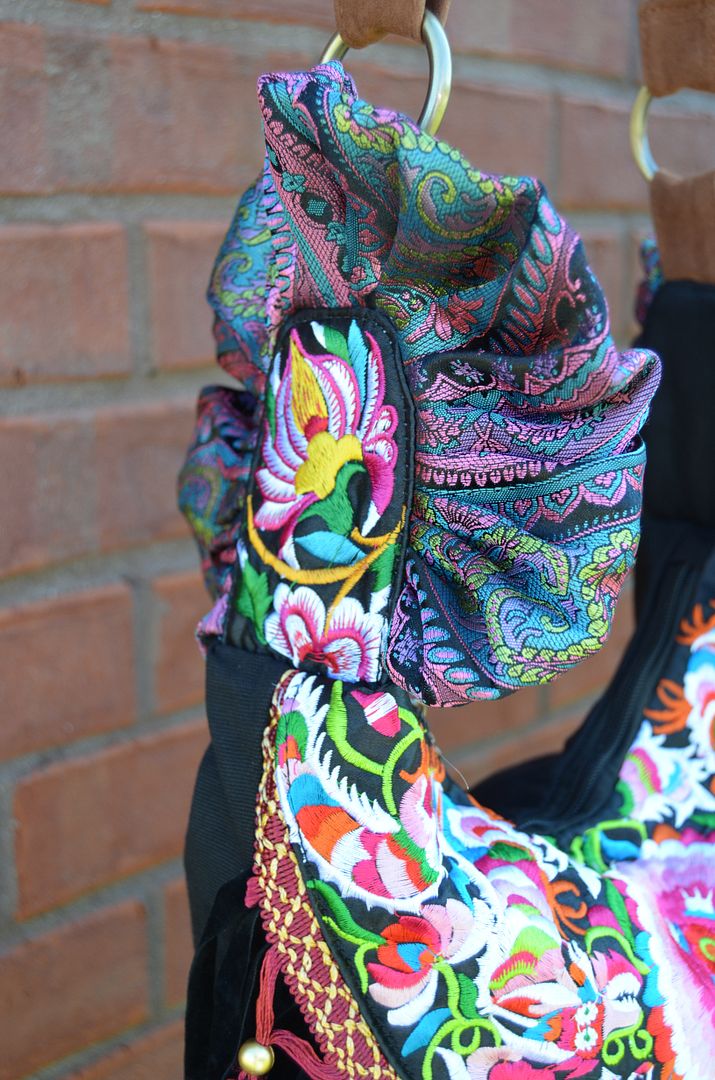 Remember this online store is filled with
great sales, great prices and beautiful, handmade and independent designs. And this particular crossbody not only got me a handful of compliments but I can't believe how beautiful and well-made it is. The details are flawless and intricate, and the colors are gorgeous.