Last week I conjured up some magical energy and my mom came over to help me do a bit of sprucing, redecorating and organizing. From the kitchen to the dining room to the living area, it needed a quick, pre-fall pick-me-up and the kitchen certainly needed a clean out and a "find some shelves for baby" adventure.

We said goodbye to summer curtains and accents, and suppressed the urge to put out a pumpkin just yet. I cleaned out my China cabinet and made room for my mom's bell collection and beautiful glasses from my grandmother. And we even found a shelf to hide all the baby's essentials for bottle-feeding and our collection of food essentials for later too.
Now, all we have to do is tackle our closet sometime next month. And paint the baby's room next week. Maybe then I'll feel a bit more put together in the midst of the 2nd trimester vomiting and dry heaving. Yippee!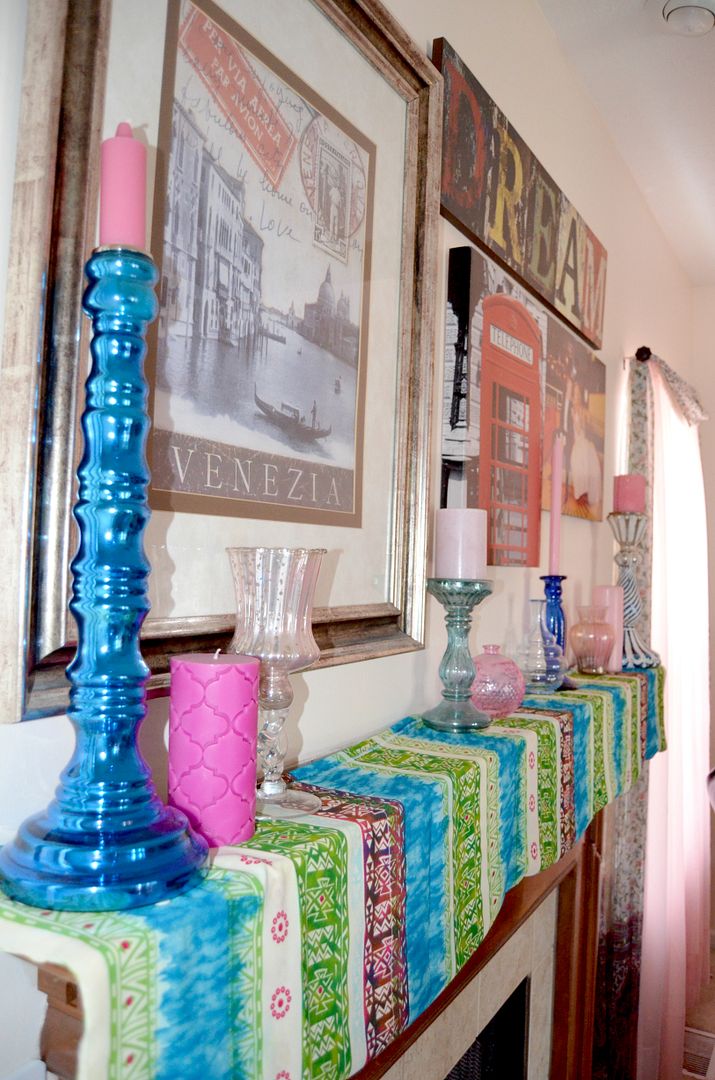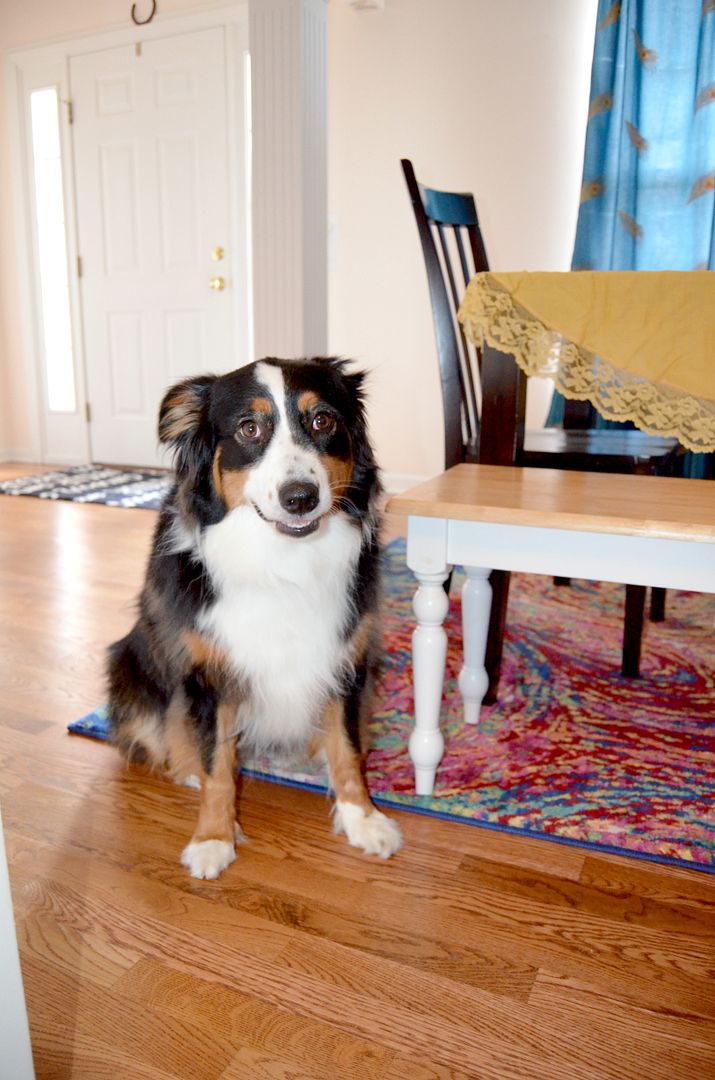 Of course, Willow had to cheese and say, "Hello!"