It's no secret that Lynne loves her martinis. And whenever we're nearby she makes us sip some of her creations. Although I haven't been a fan of too many drinks, I must say that she makes some that are quite tasty. Let me first say that I am not a drinker and I mean by not a drinker ... I mean I don't order drinks, I don't drink drinks .. nor do I like ... ya know ... those kinds of "drinks." I'm more of an Aquafina, Simply Orange with pineapple no pulp and Diet Coke kind of girl.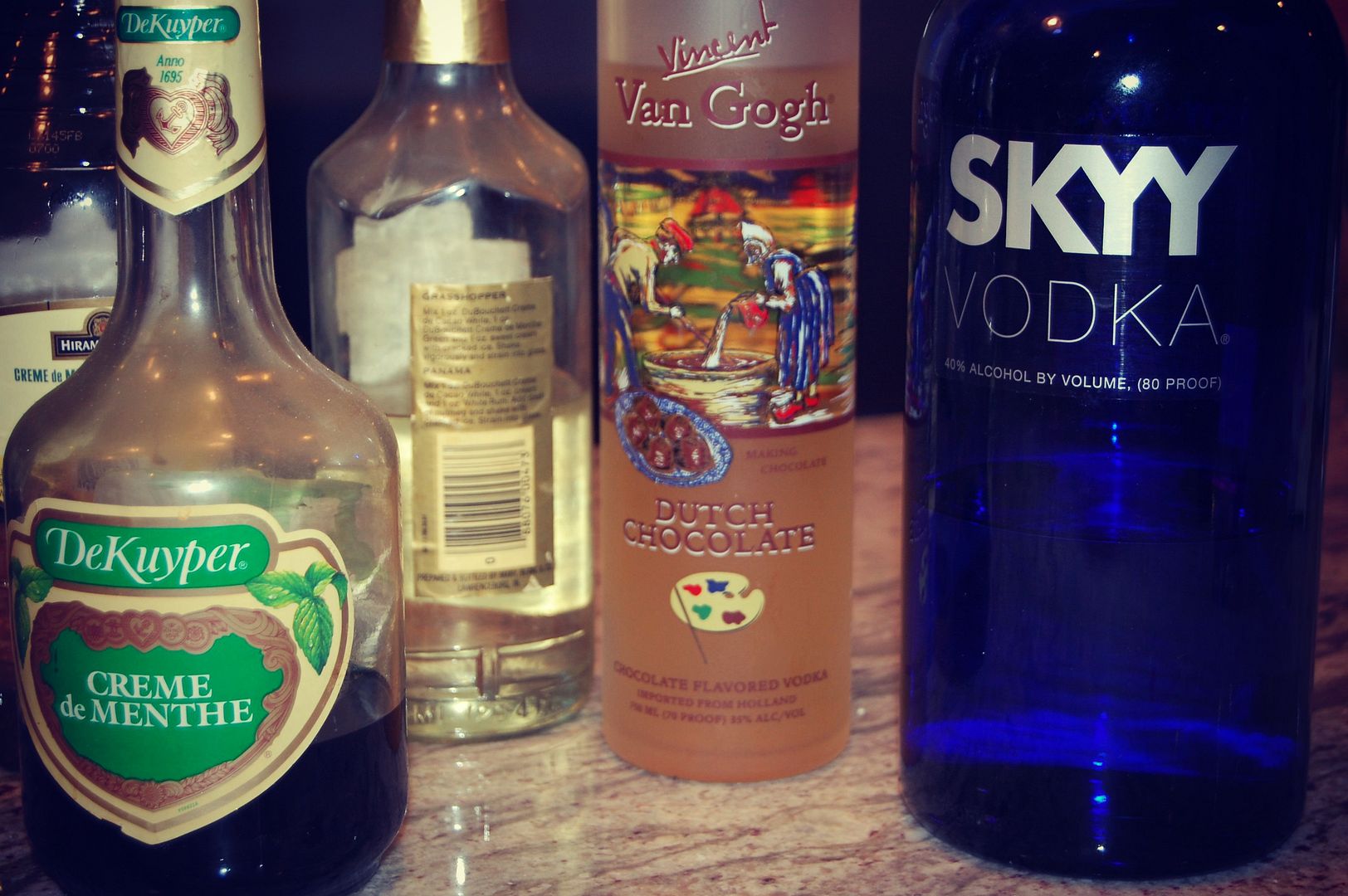 Although not a martini, she did make me try sweet tea vodka. Someone can get in trouble with this seemingly as though you can't taste the vodka in it, at least not with the lemonade in it as well. It was quite good, but I just wouldn't waste the calories on the alcohol!
A very successful chocolate mint martini. Yum.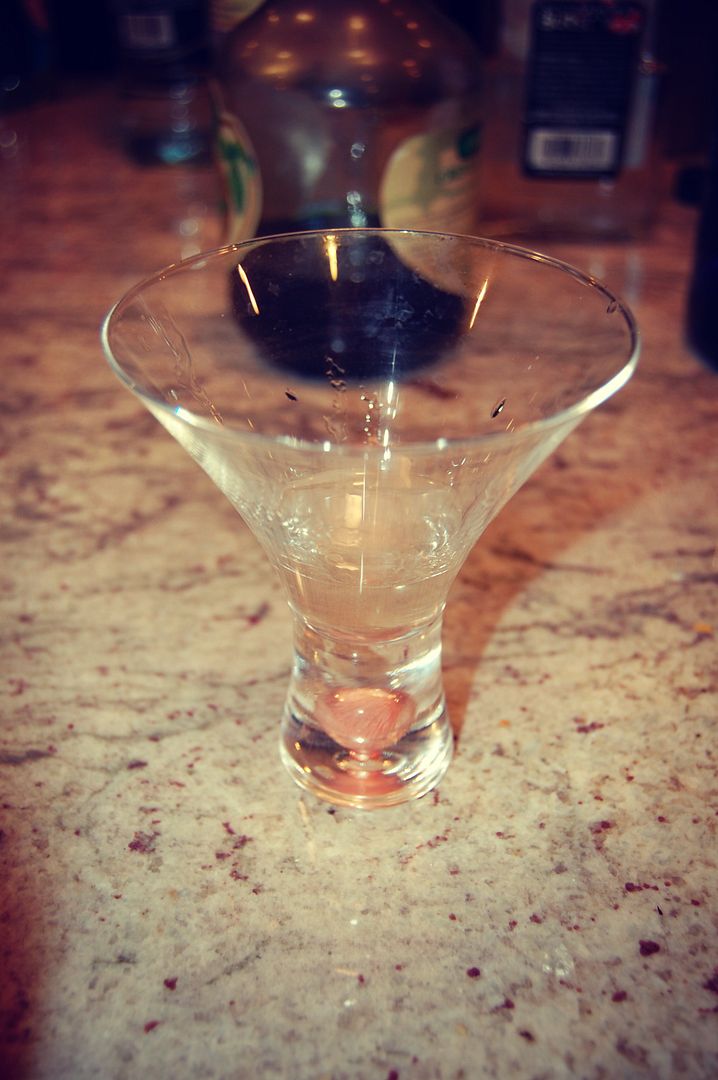 We tried something with hot tamales .... just not good.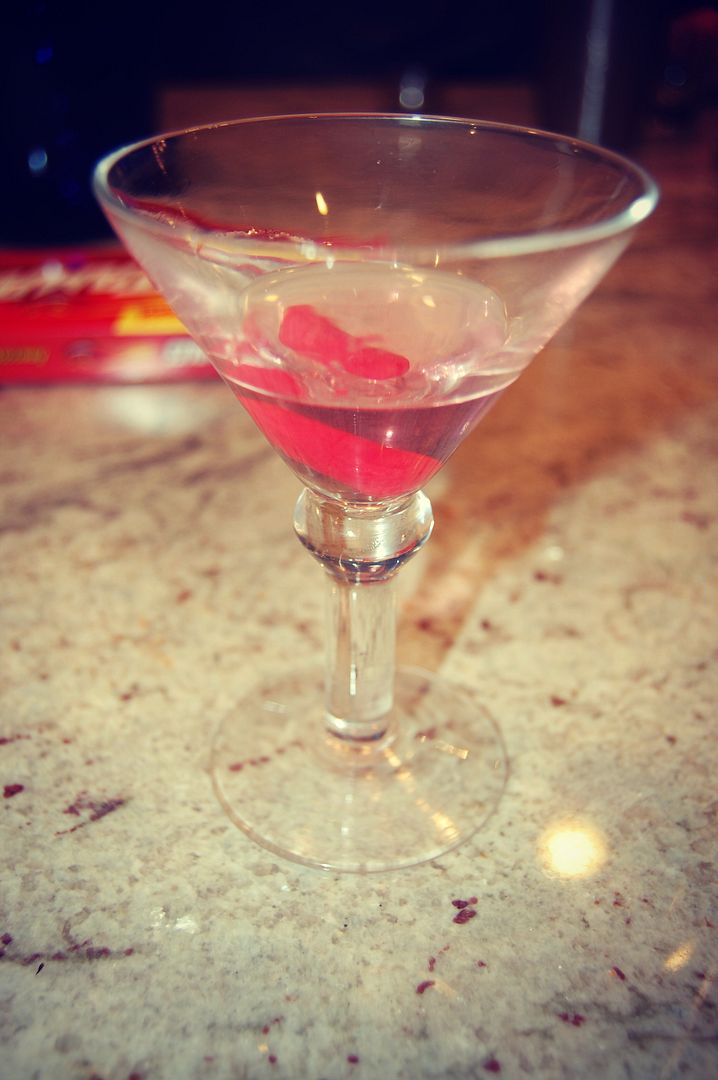 But the "Passionate Dream" was quite delicious as long as you didn't have more than like ... 5 sips!