Last week, Mom and I had the opportunity to head south and visit a close family friend, Lynne. A very special person to us, seemingly as though my middle name comes directly from her ("Grace Lynne"), Lynne is crafty in scrapbooking but also in her pie making and drink concocting (more on that later!).

So, we spent the week just hanging out, doing some art projects, spilling some wedding secrets, buying lots of buttons and trying out some "Diners, Drive-ins & Dives" food. Today, I'll give you a peek of some of the sights. This way you get to see some of Mobile without having to experience the extreme amounts of humidity!


Upon arrival, we were surprised with a towel animal, made by Lynne with the use of her Carnival Cruise Line Towel Animal Making Guide! Adorable as he is, he was eventually smushed by a suitcase (but it should be noted that we never took him apart!).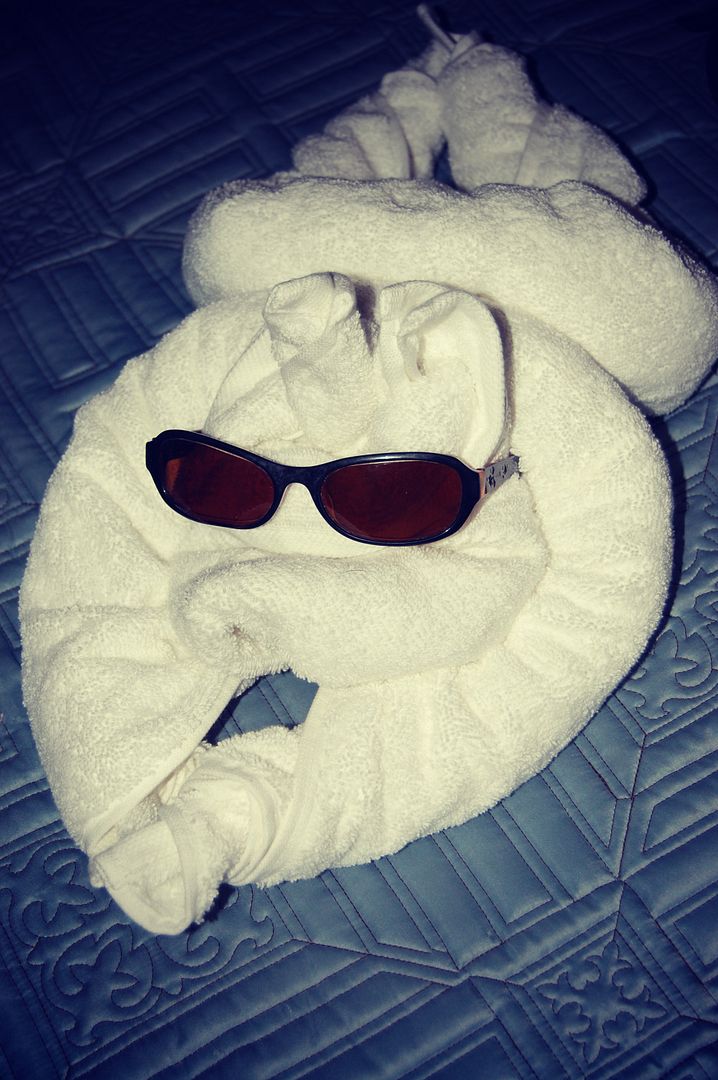 The house my family lived in before I was even a thought on the future-meter. Although not as kept up as they would have hoped it would be, the place is still quite adorable.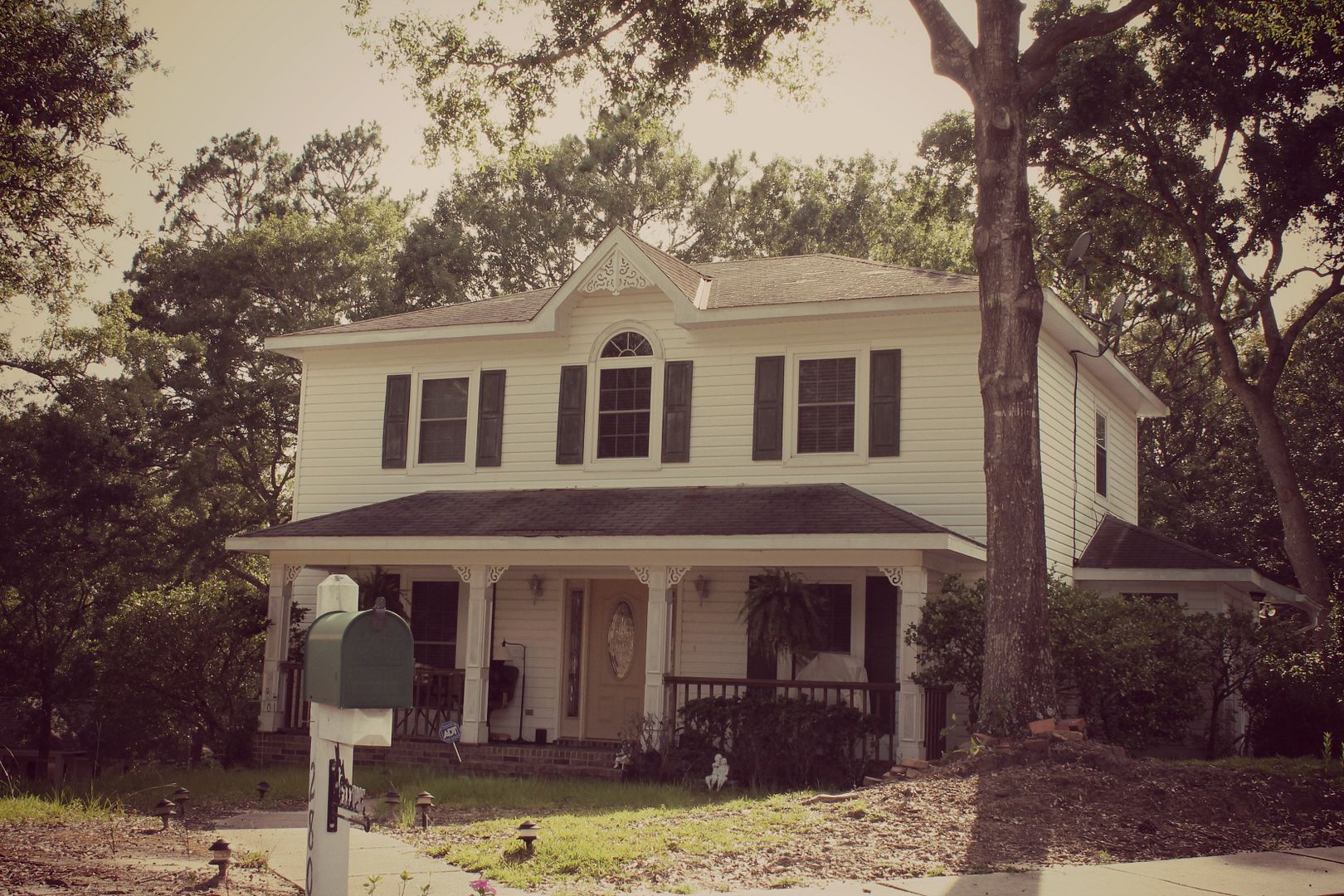 Some other houses that seem to have caught my eye enough to take a quick shot of. Mobile houses have extremes. Small to large and Southern. I may not choose to live in a house with bold pillars, but I still find them kind of charming.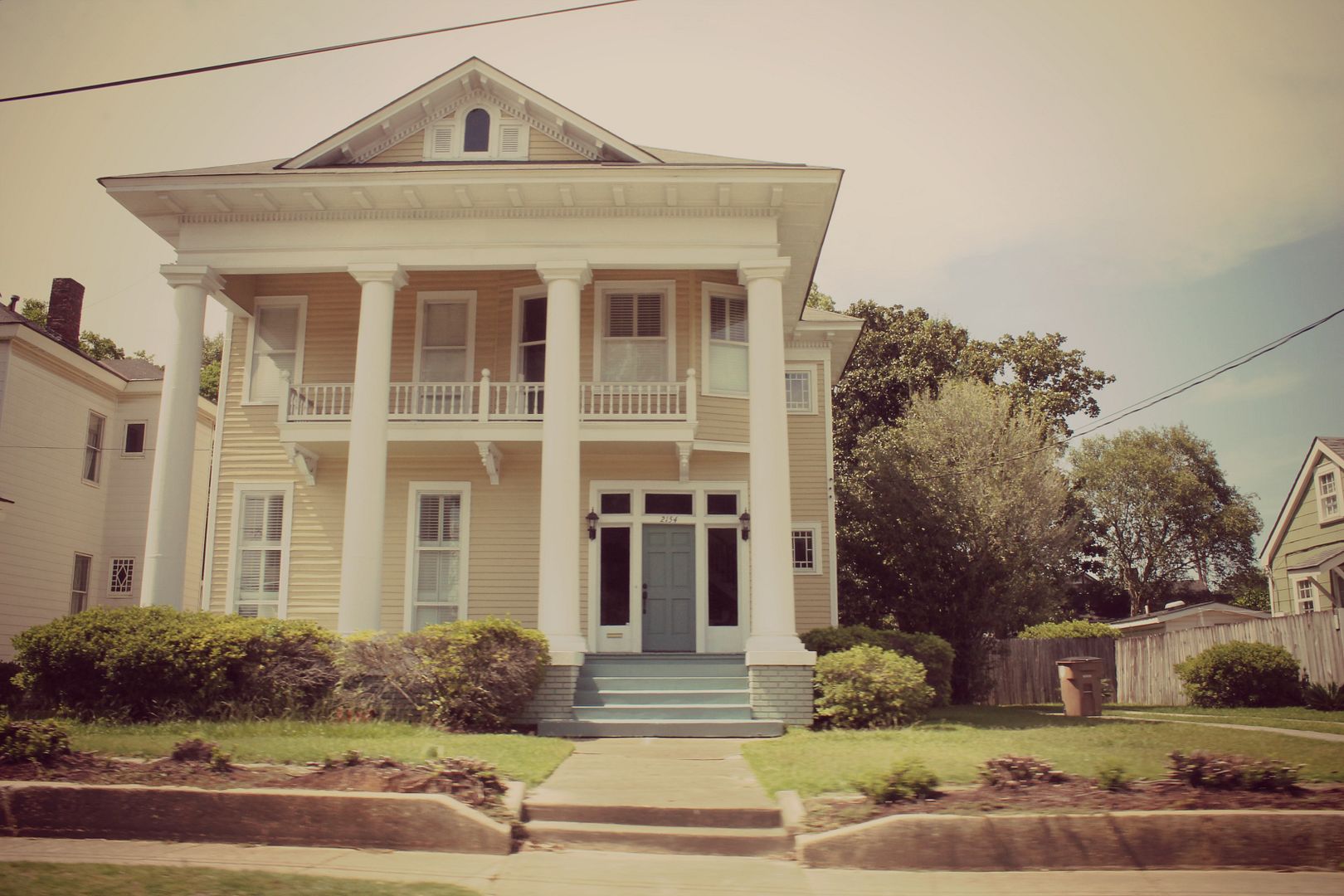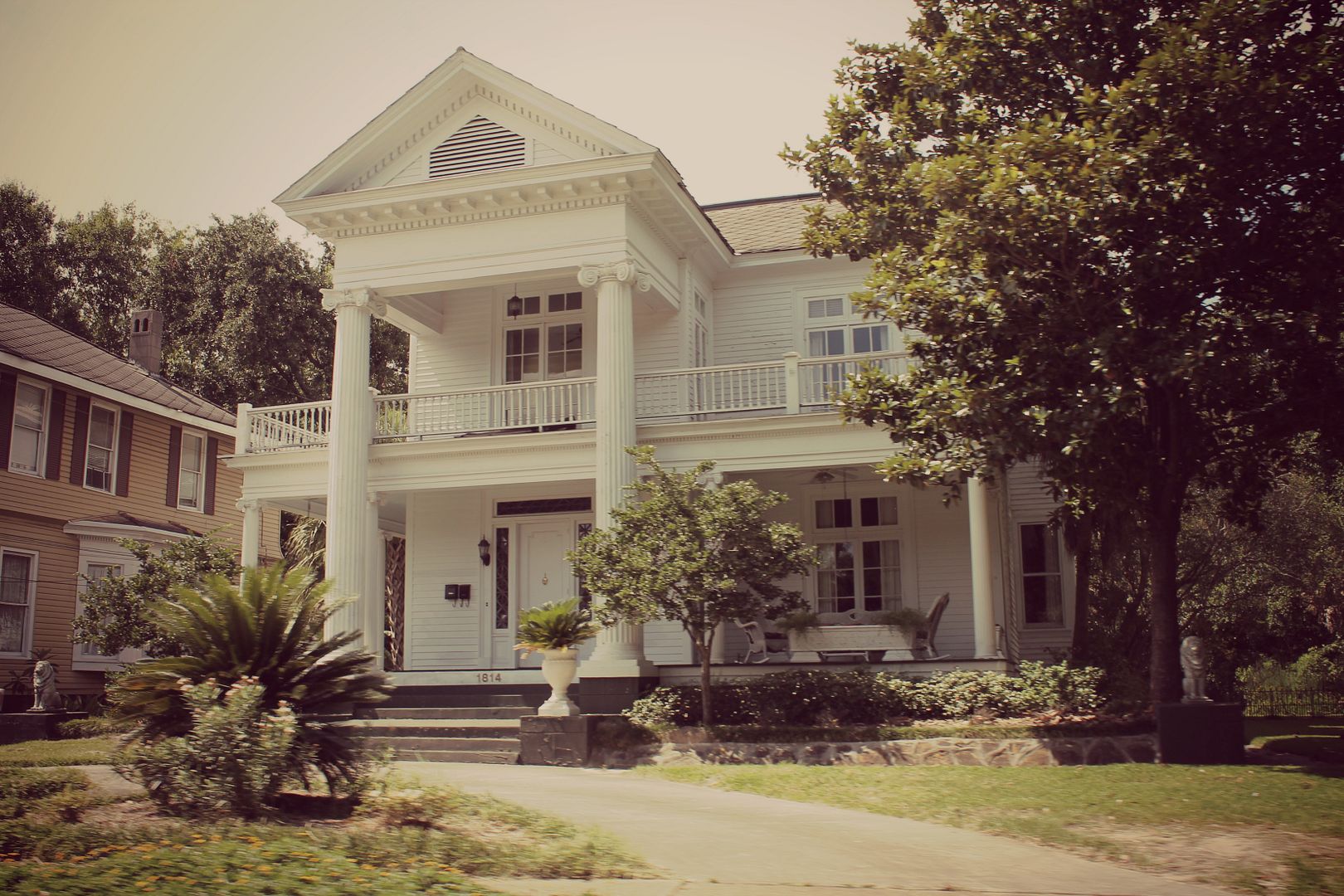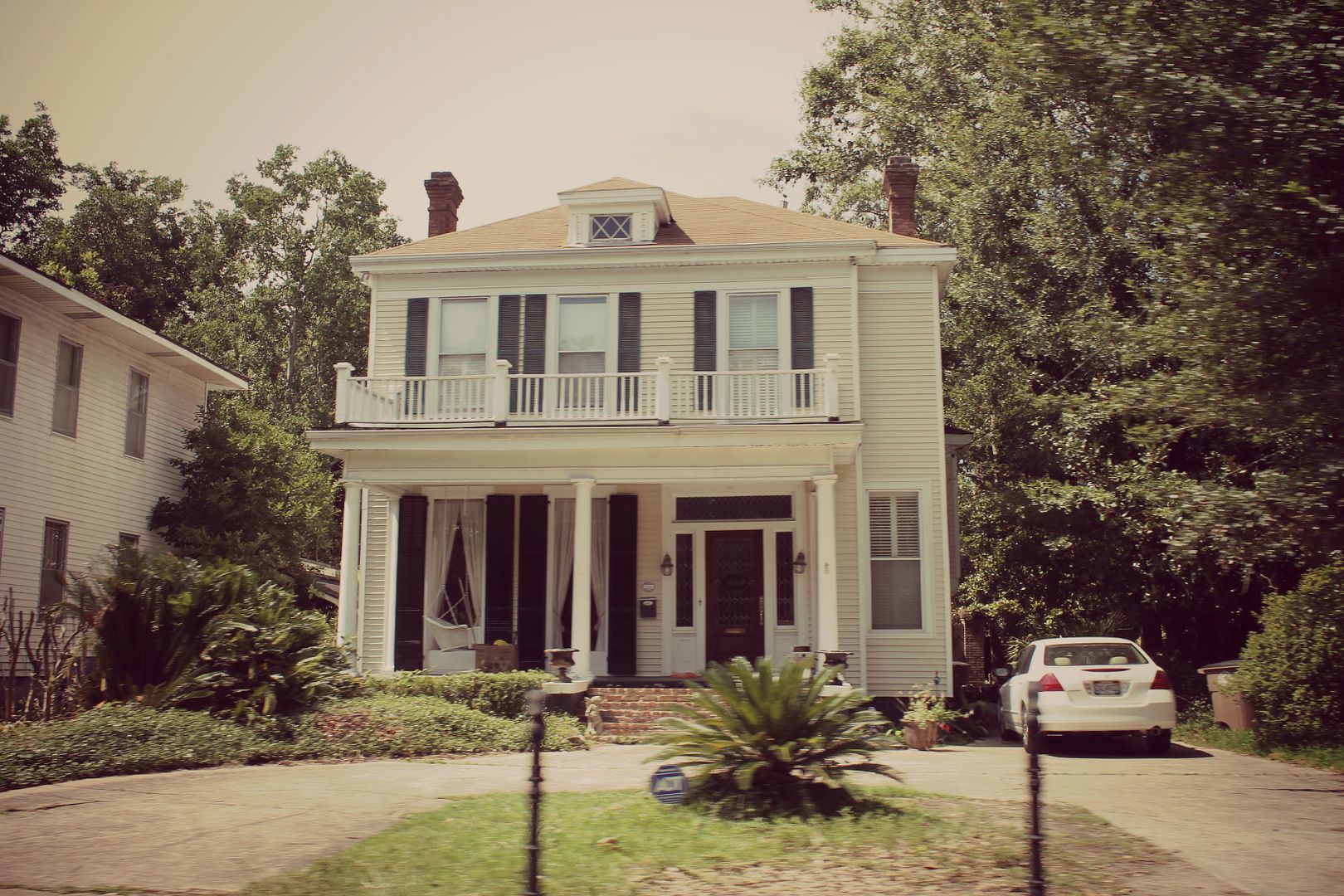 Lynne was a baby-delivering nurse (I know it's terrible that I don't know the appropriate job title, but I find baby-delivering nurse cuter).... and she worked at the Children's and Women's Hospital in Mobile. She gave us a quick driving tour of the surrounding area which includes an absolutely adorable "statute garden" ... here are some quick peeks.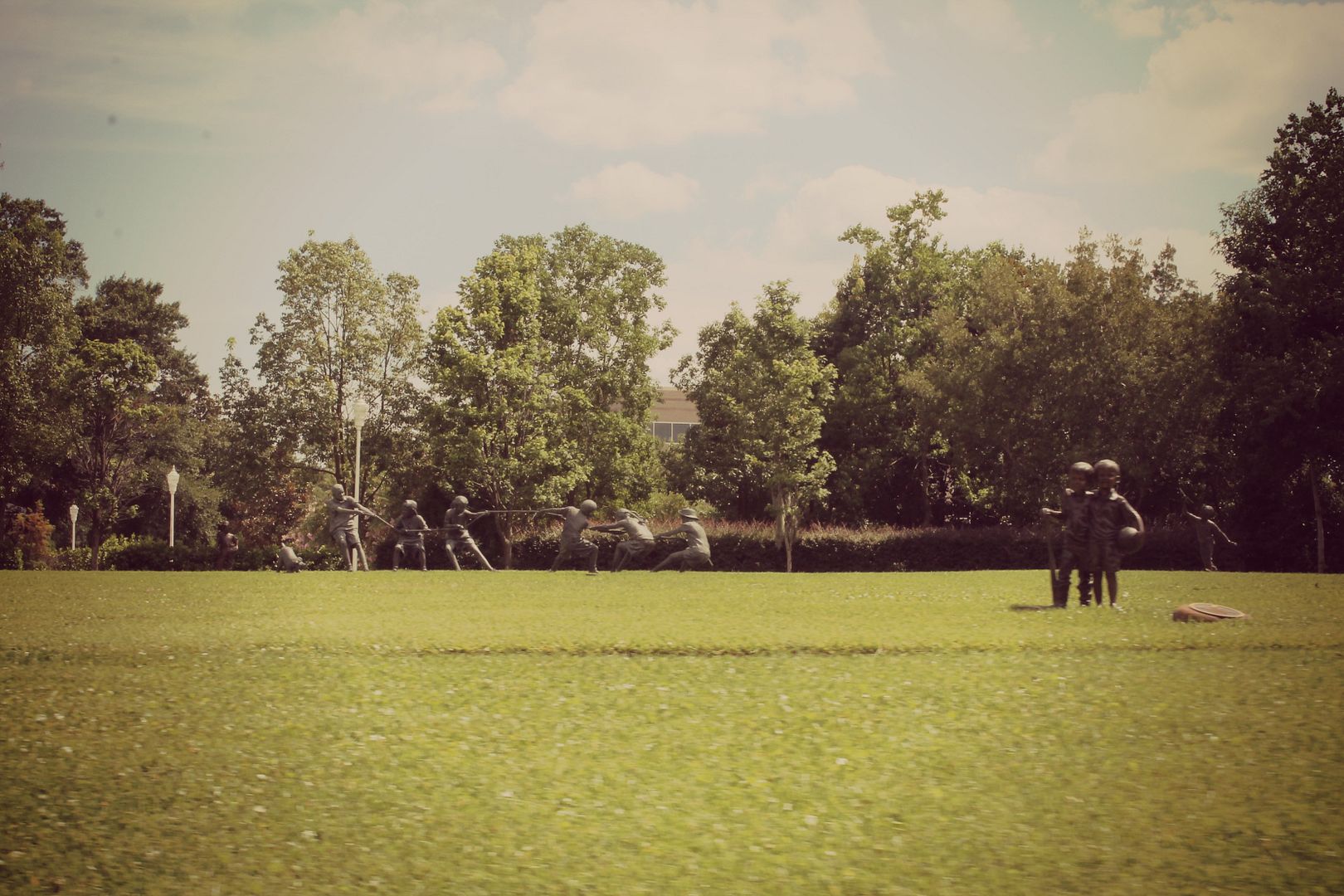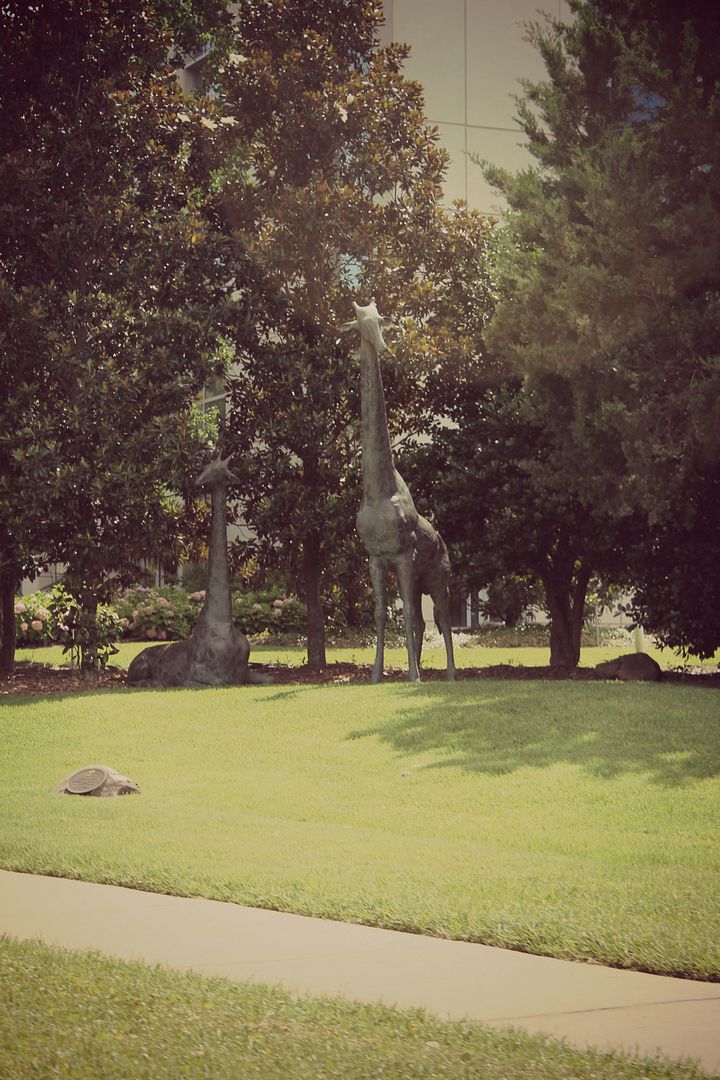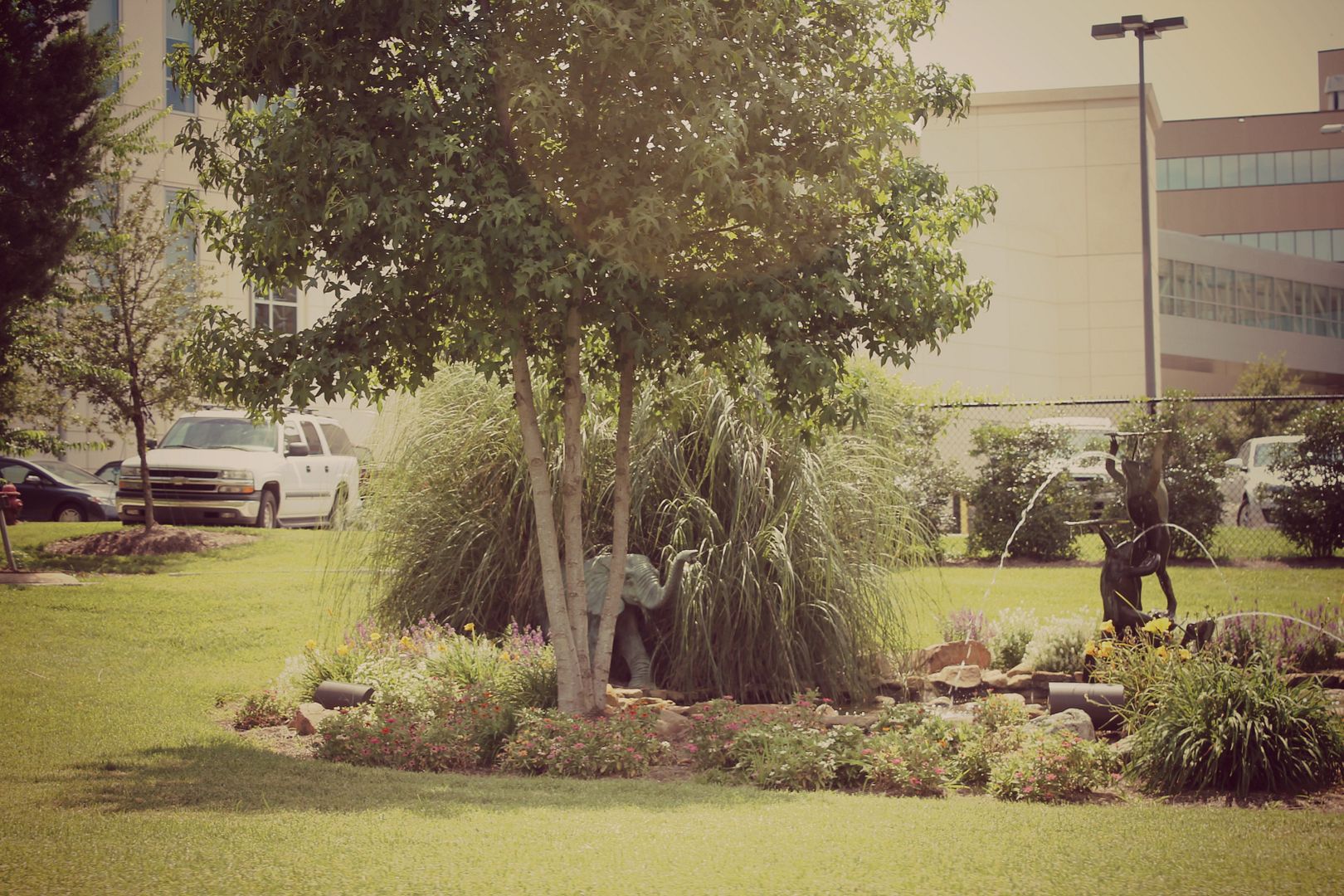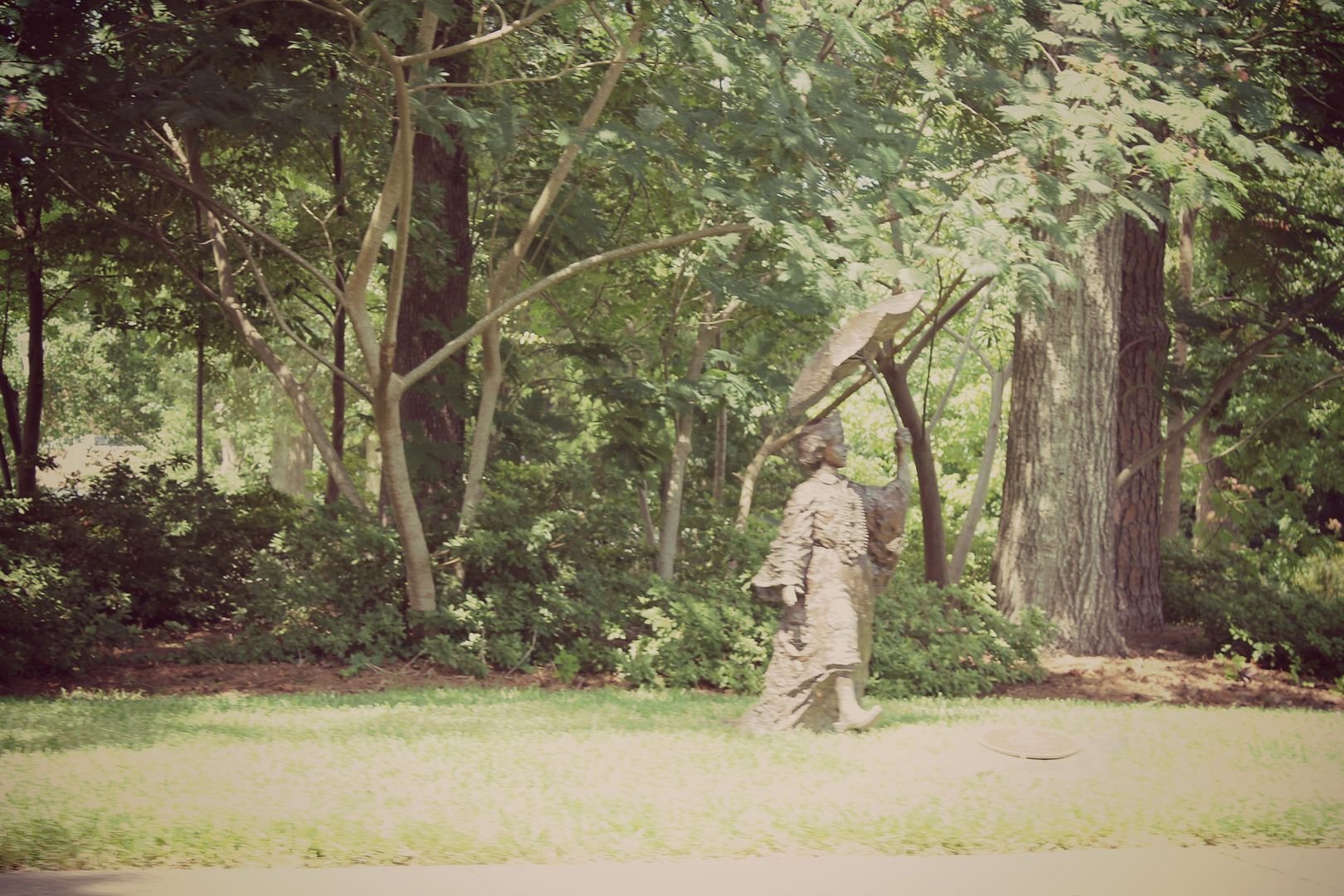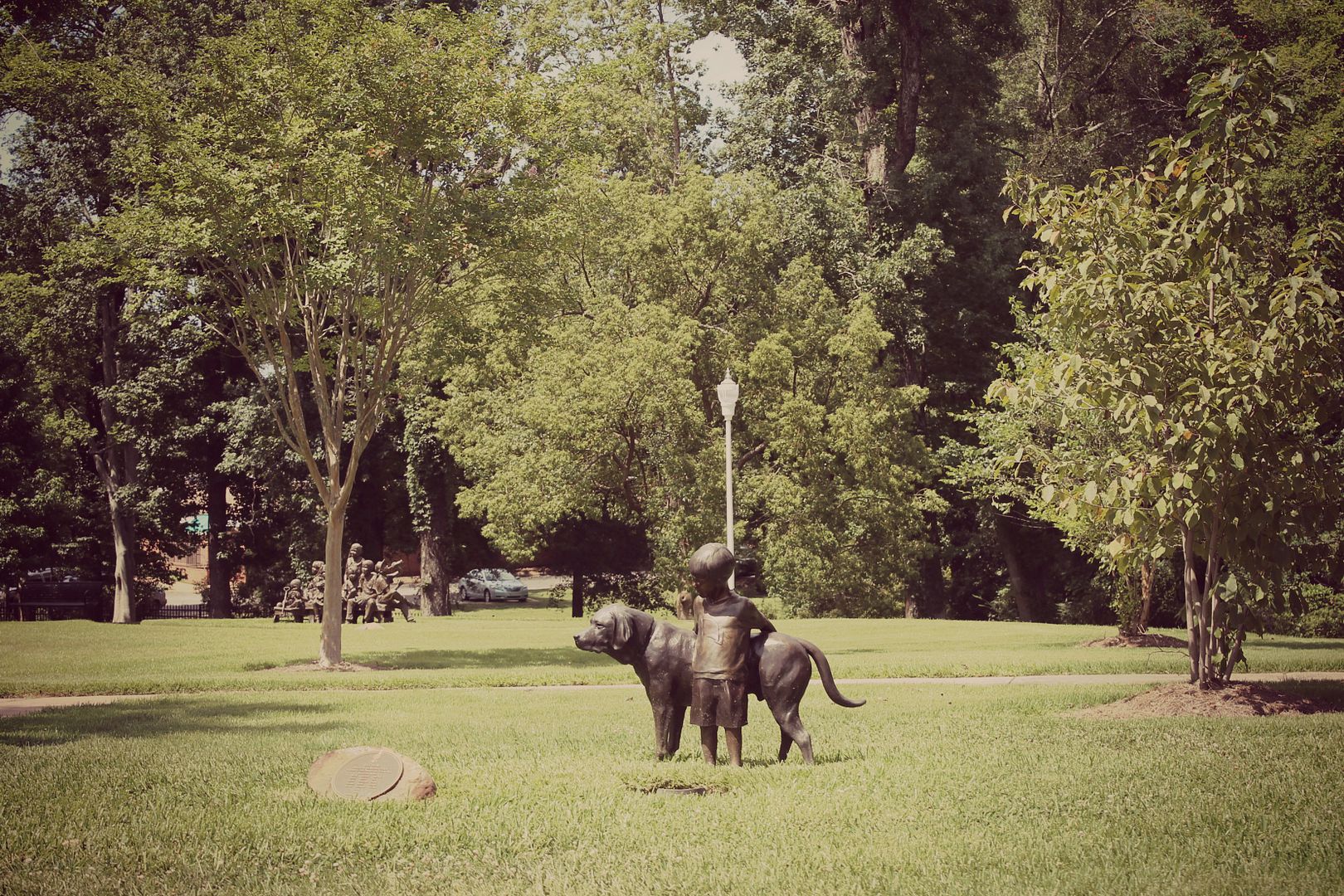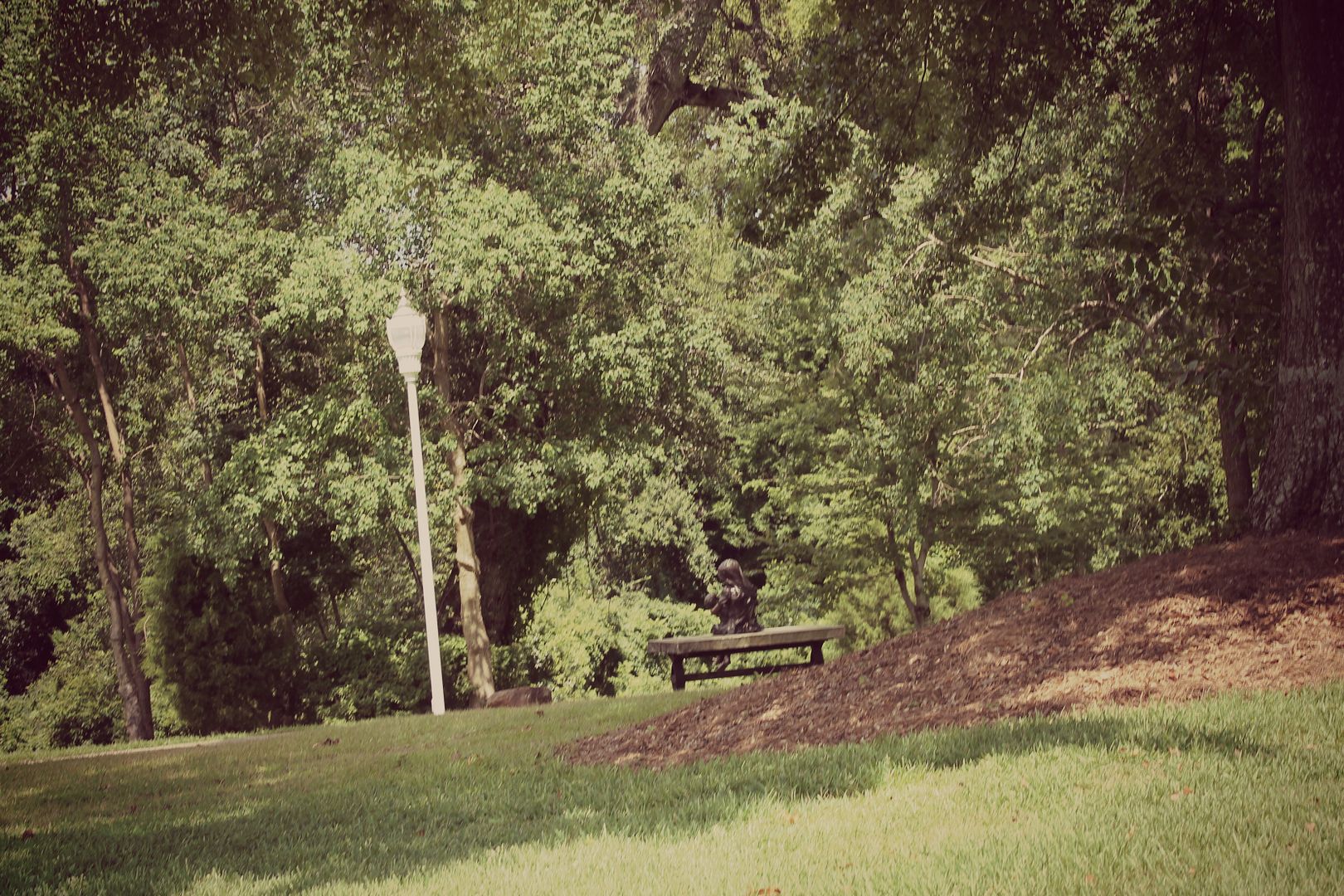 Here is Annabelle (or is it Anabelle?) ... I'm not sure how Lynne spells her name but ... she is such a spunky little thing for a 12 year old! She loves to play fetch ... and I mean LOVES ... and absolutely loves jumping on the couch and cozying up to the pillows.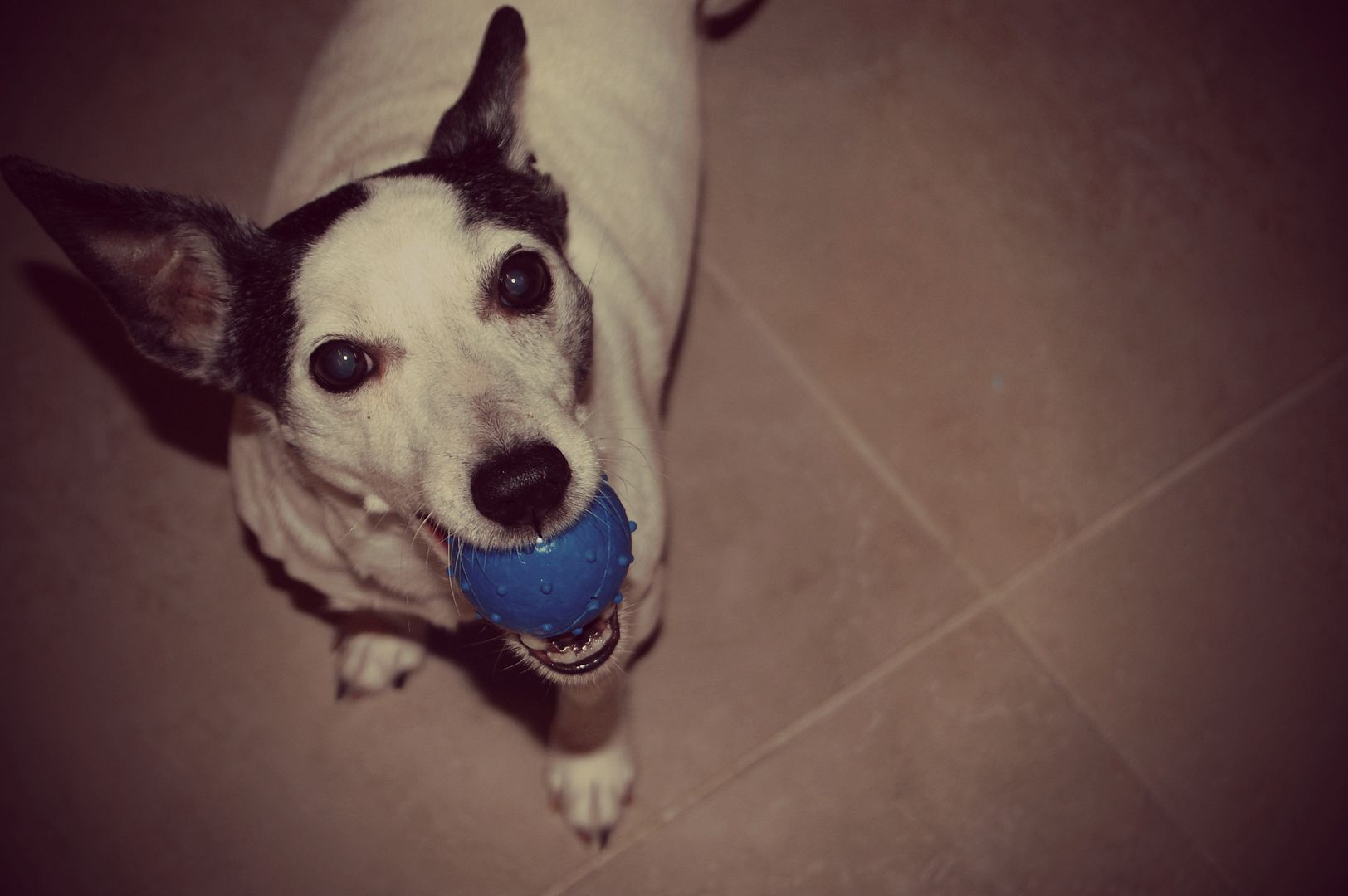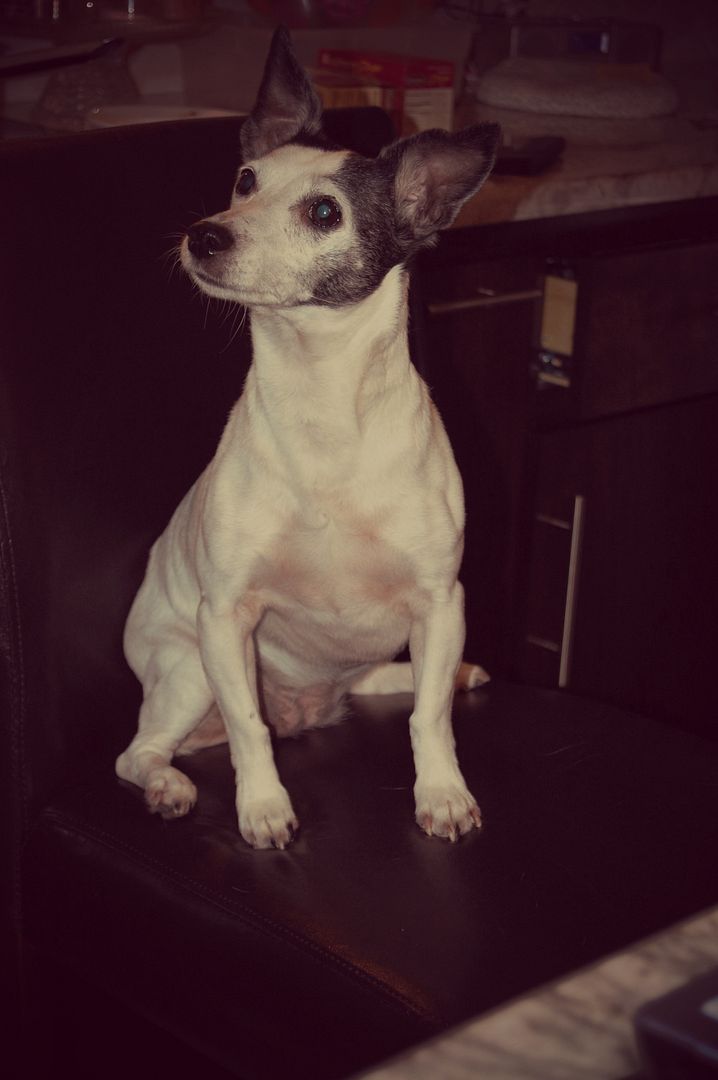 Lynne loves to take photos, especially awkward not-so-attractive moments like these. The first night there we figured out that my Internet source for work... I couldn't use... which caused a bit of a panic. Long-story short we got it sorted out but in the midst of panic we ended up at Starbucks at about 8:45pm and as I started up some work we were informed that they closed at 9pm ... what Starbucks closes that early?! Ridiculous.