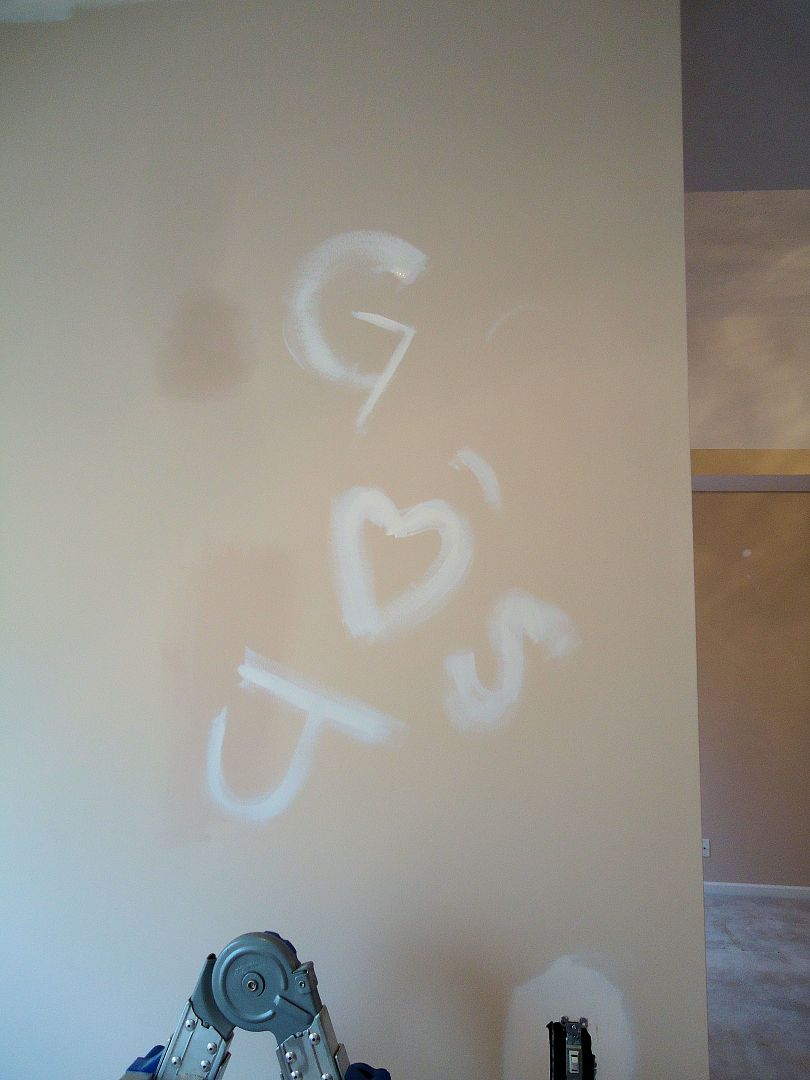 I can't even begin to tell you how much fun and how much annoyance I've had in the past week and a half that I've owned a home.
Yes, the house is beautiful and wonderful and beautiful and wonderful. But .... we had to repaint the entire house. The entire house!
Long story short. Mushroom it was, mushroom it cannot be anymore so coconut milk it is.
We also added some quiet rain, pebble gray, arctic stone, smokey charcoal and palest lavender into the mix. O and I cannot forget misty aqua. Needless to say, the Walmart paint guy (shout out to my man Jake) knows me as Ms. Persistent. Yes he actually called me that on the phone. We wiped them out of Glidden Light Based Satin about 3 times over the course of this adventure.
We took some pictures. Had multiple dance breaks. Developed a twitch in my scalp. My butt was sore from ladder climbing. Mom now has a tagline ... "Son of gun!" Justin just laid on the ground until I gave him directions. Formed a new appreciation for Taco Bell. Rachel hid a $125 gift card in my hand .. sneaky girl. It was a hell of a week.
Enjoy the fun, yet slightly embarrassing photos. As you can see, I am completely excited to have a real life mailbox (I've always had a PO Box), a garage door opener (I've always been manual baby) and the fact that I look like something out of the Hills Have Eyes (those are my painting clothes people) and Rachel looks like a model is just part of our best friend charm. It works for us. As for Justin eating pizza while half asleep .. what can I say? I have a thing for 6'3 toddlers.
And finally. Yes my pants are up that high. It's comfy. And yes my slipper socks are lime green and the have Tigger on them. Deal with it.