I have a secret to share.
For the longest time I didn't know how to take pictures of myself with my webcam. And now ... I know how. I know this is pathetic, but when I accidentally hit the webcam button the other night and I was amazed. Truly amazed. Then picture taking ensued ... with no makeup on and my hair an absolute mess before bed.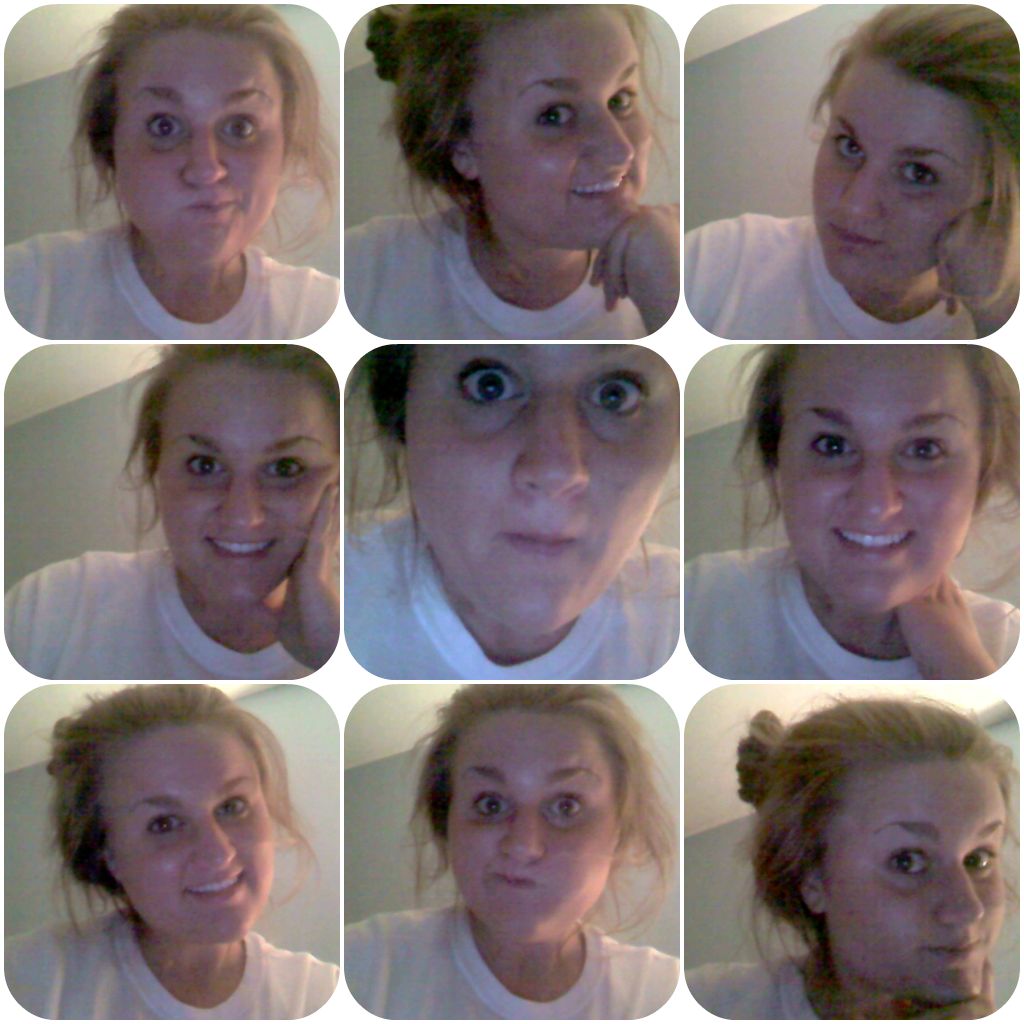 But I just don't care.

Honestly, I love days with no makeup. Well, besides walking by a mirror and thinking where's my face (O yea, it's in my makeup bag) ... I love being able to rub my eyes without worrying if I smeared my eyeliner.

I love being able to rub my nose without feeling the need to "powder" it. I love being able to lay my head down on a pillow without my blush making a permanent residence or hugging Justin without foundation taking a spot on his shoulder.