Another busy week is approaching so instead of a rambling of sorts, I leave you with a fun piece that was, in terms of page views, quite popular. Enjoy.

Over the years, I've realized something quite prominent about myself - I'm incredibly weird.
And the more I read about my "sign" the more it just makes sense. Aquarians are weird. Now, don't let me offend you if you're a fellow water carrier. It's such a good thing to be a weird-o!
We're the humanitarians - the originals - the rebels. We make change - we rule - we're independent!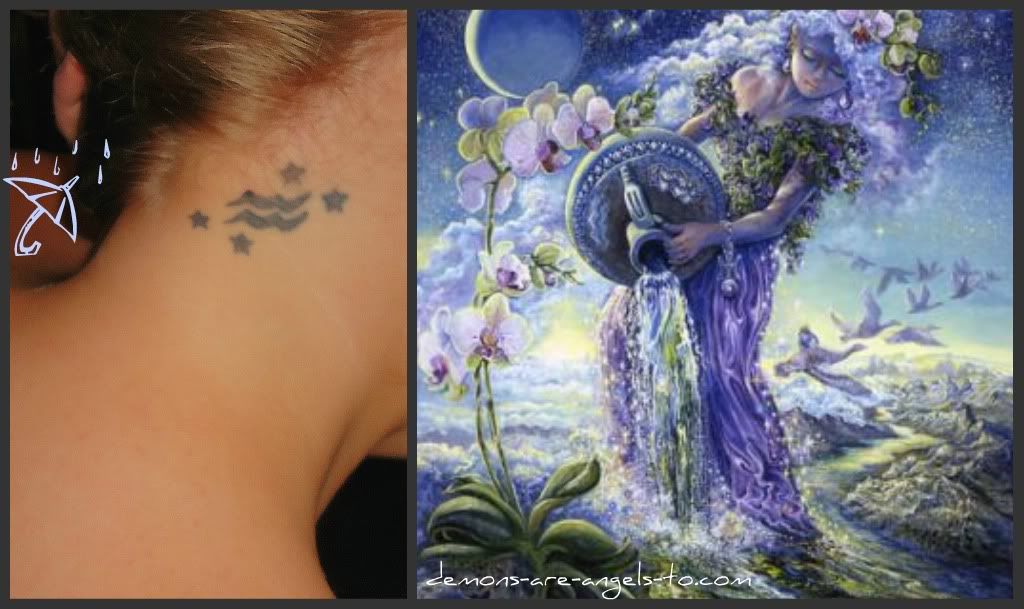 My tattoo & My Inspiration
When I was 18, I did something I always wanted to do - get a tattoo. And I always knew exactly what I wanted - whether cliche' or unoriginal or not - I wanted my sign. So, I did it and I'm still in love with it :).
This is my ode to Aquarians.
Take the bull by the horns (and that's not an insult to Taurus people) and make a difference - because you were born to.
And so I don't come off too bias - I'll exploit some of our lesser-loved traits.
We're quite aloof - unpredictable - and detached - and I'm quite sure we don't tolerate stupid people very well (or, that could just be me).