A beautifully colored door is something that was on my list of "must-dos" for whenever we started to add our own flair into our home.
After looking for some inspiration online, I found a charming aqua door that popped right off a dark-brick home. The photo settled in the back of my mind for months.
When we closed on our house (in all its dark-brick glory), it was official; I was on my way to an aqua (misty aqua to be exact) door. The peacock wreath was just a generous addition from my mom.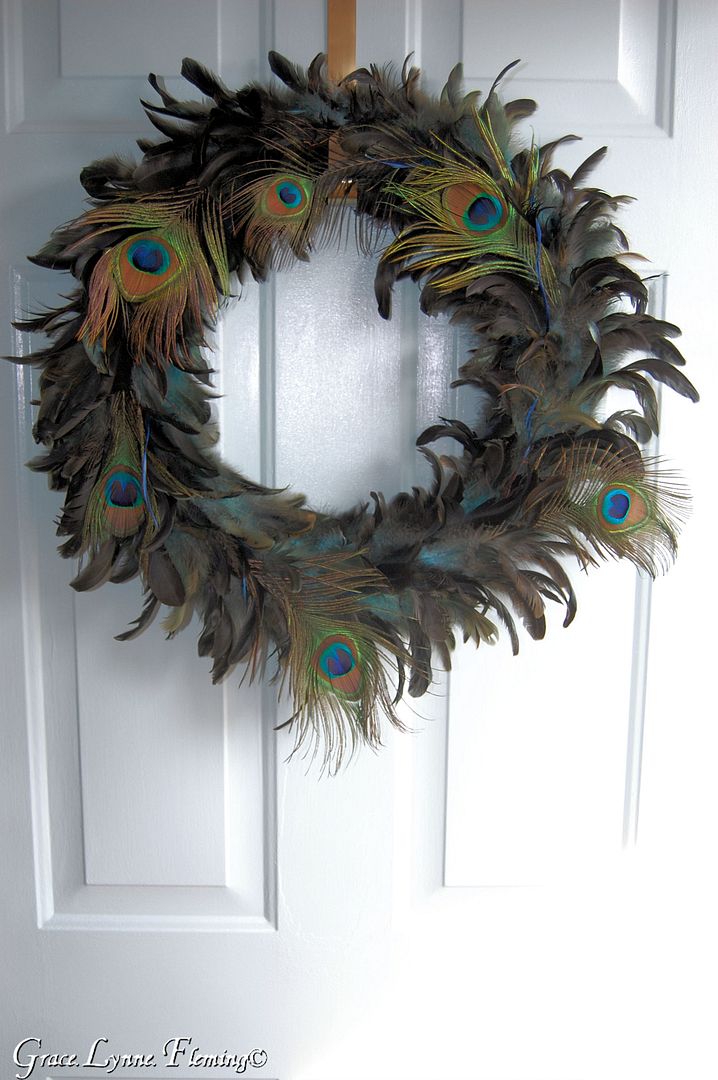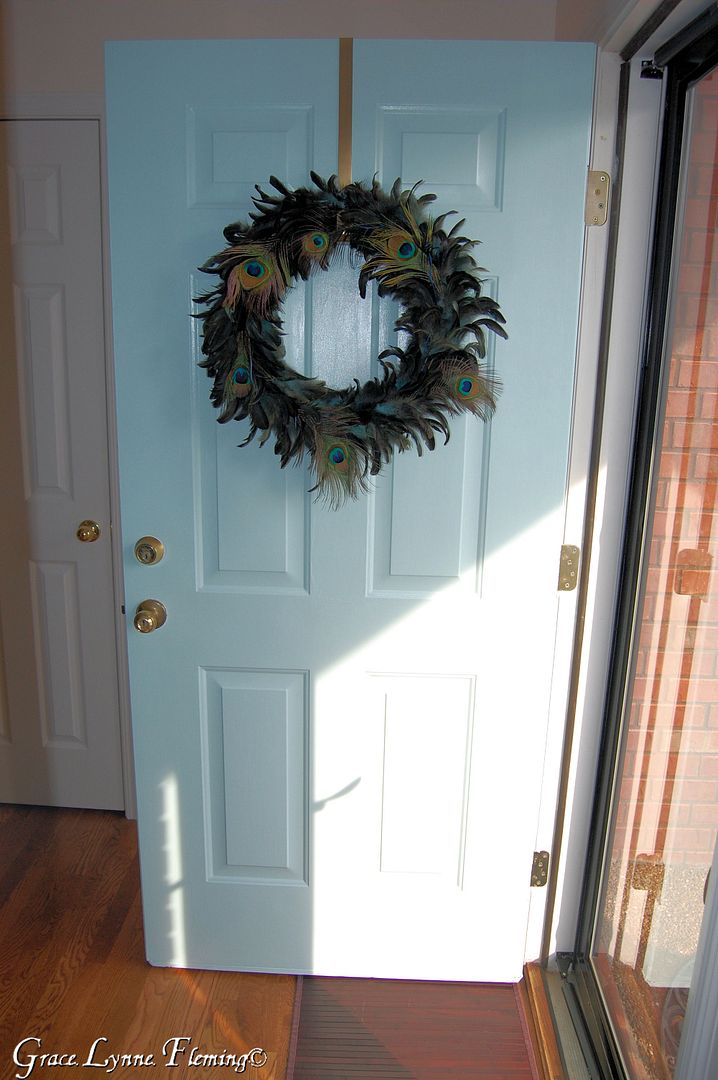 I love when you can look at a home and someone inside has taken the time to add a little something extra to the front door. The welcoming. The hello. It's just a neat way to give the rest of the world a little piece of you.