A bit more of the before.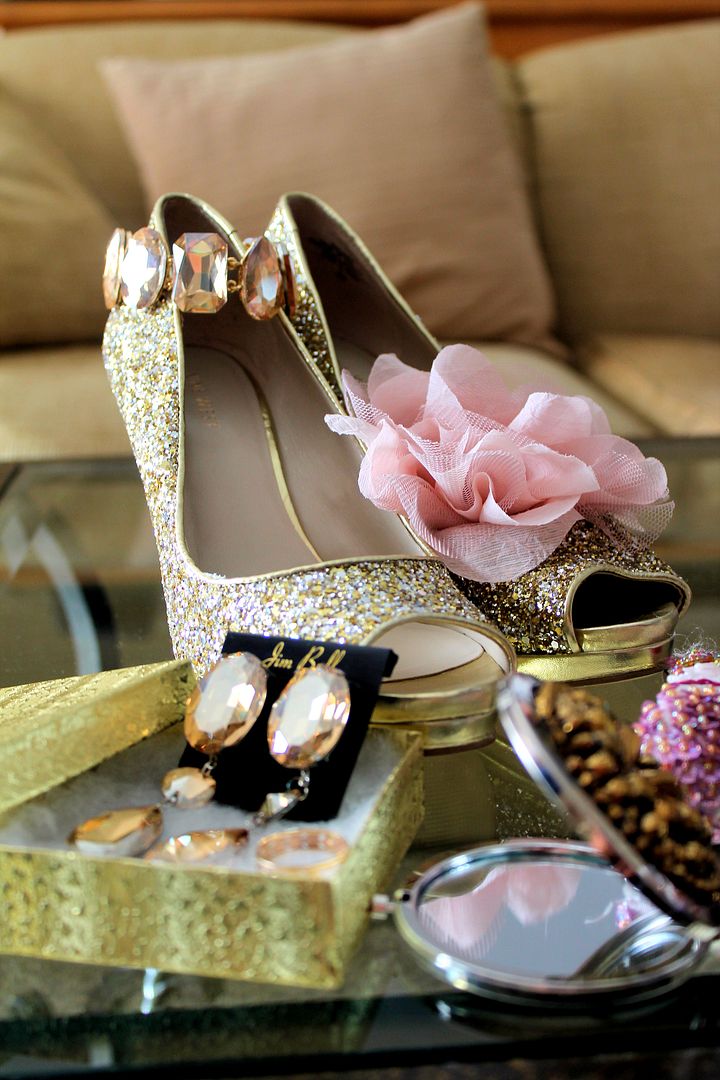 Bridal accessories all in a bunch.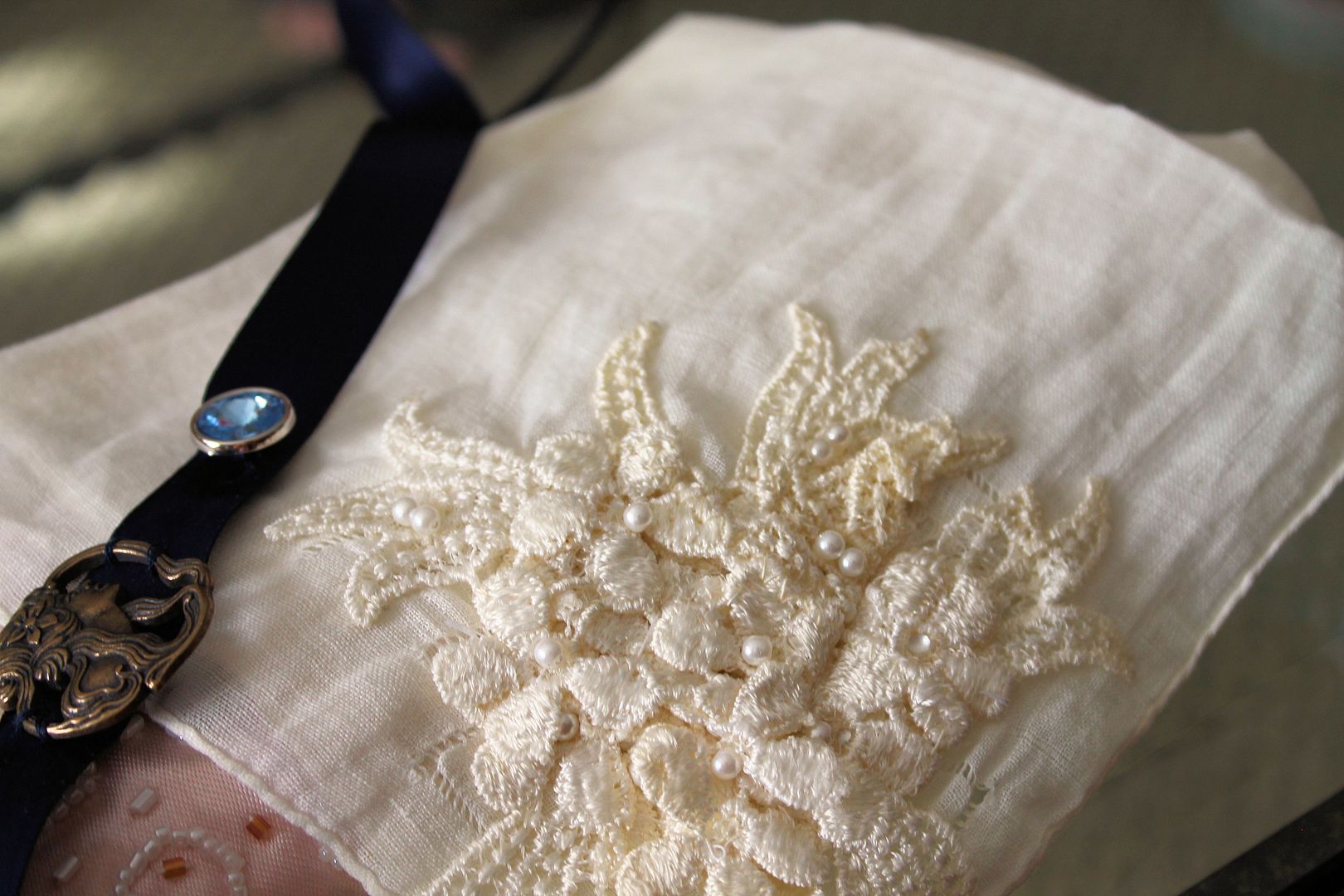 The garter "ribbon" and my grandmother's handkerchief with a piece of my mother's dressed sewn on.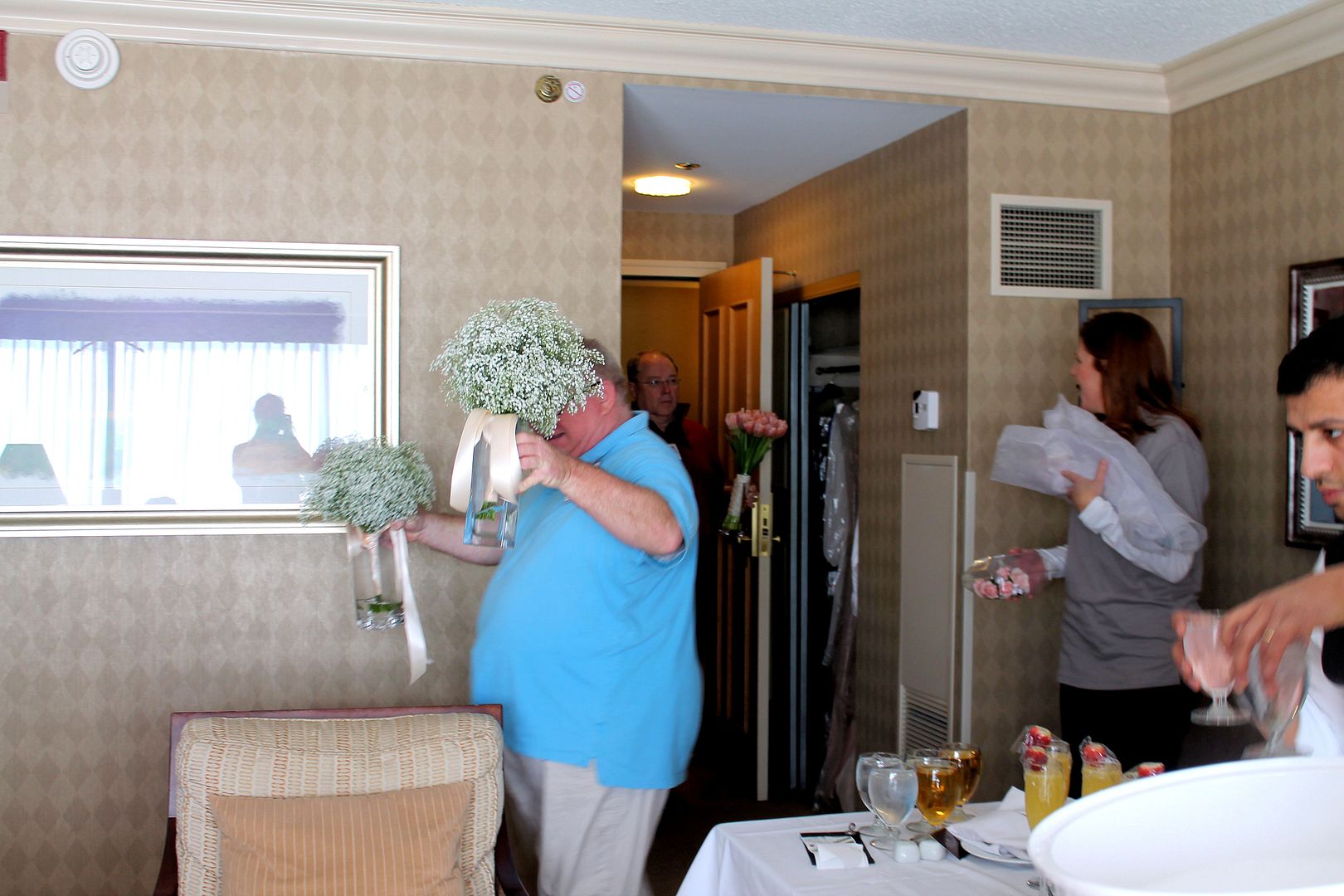 The wonderful florist arriving with the
flowers!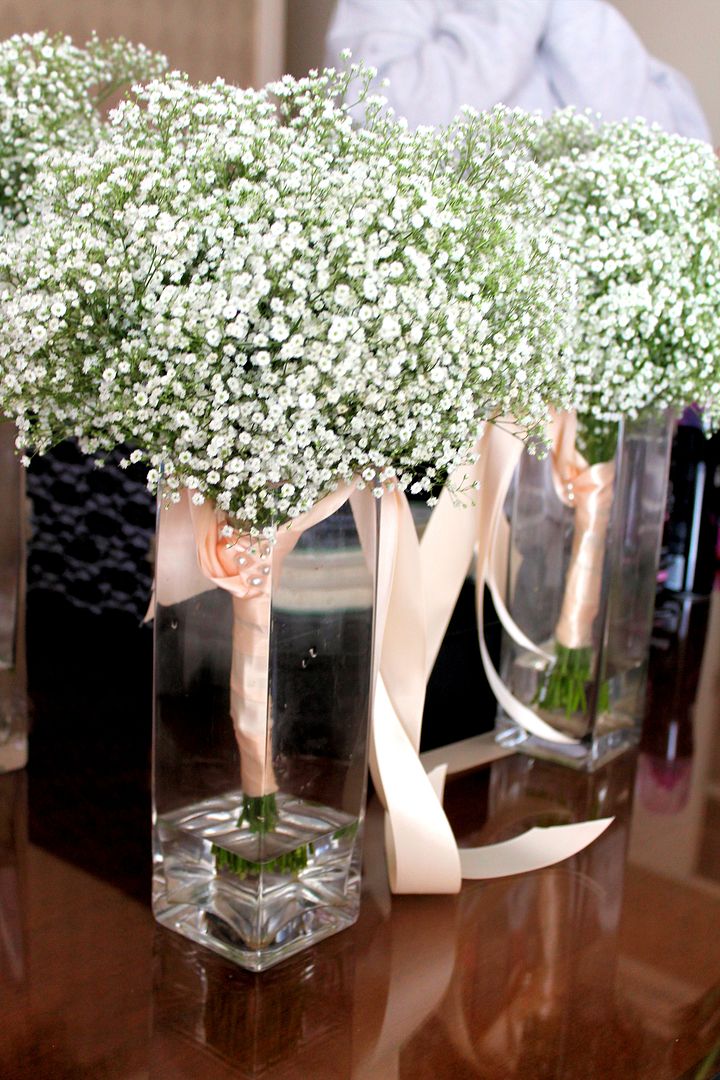 Another look at the bridesmaids' baby's breath.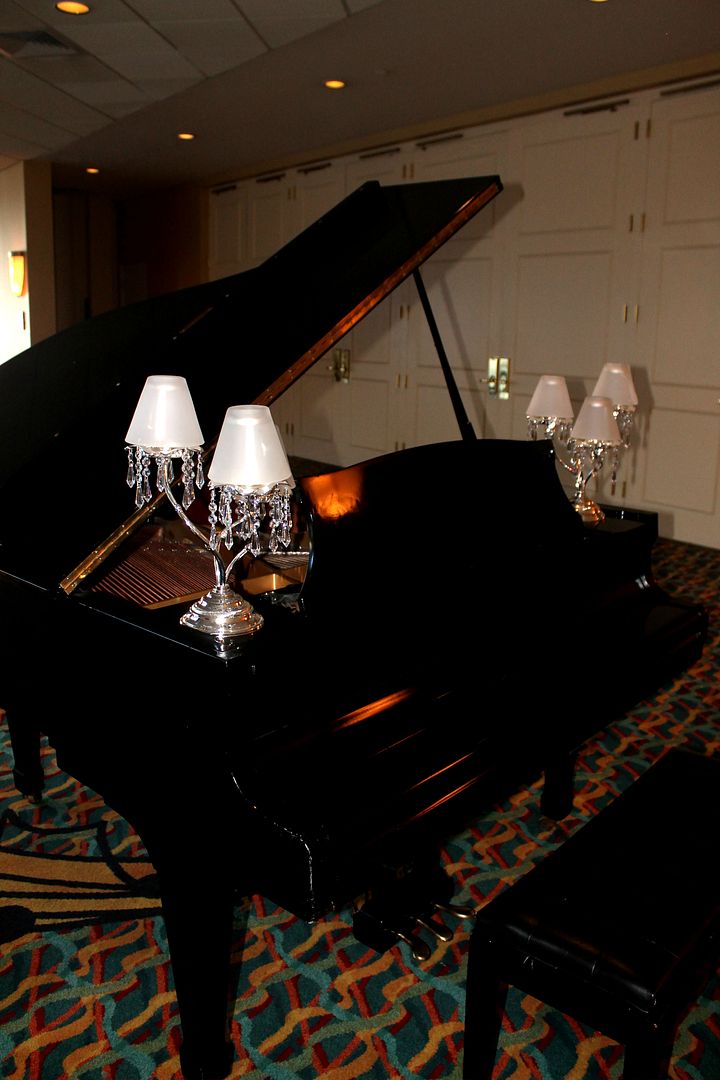 Outside the ballroom, where the reception was held, the grand piano waits to greet guests with the instrumental version of "Be Our Guest."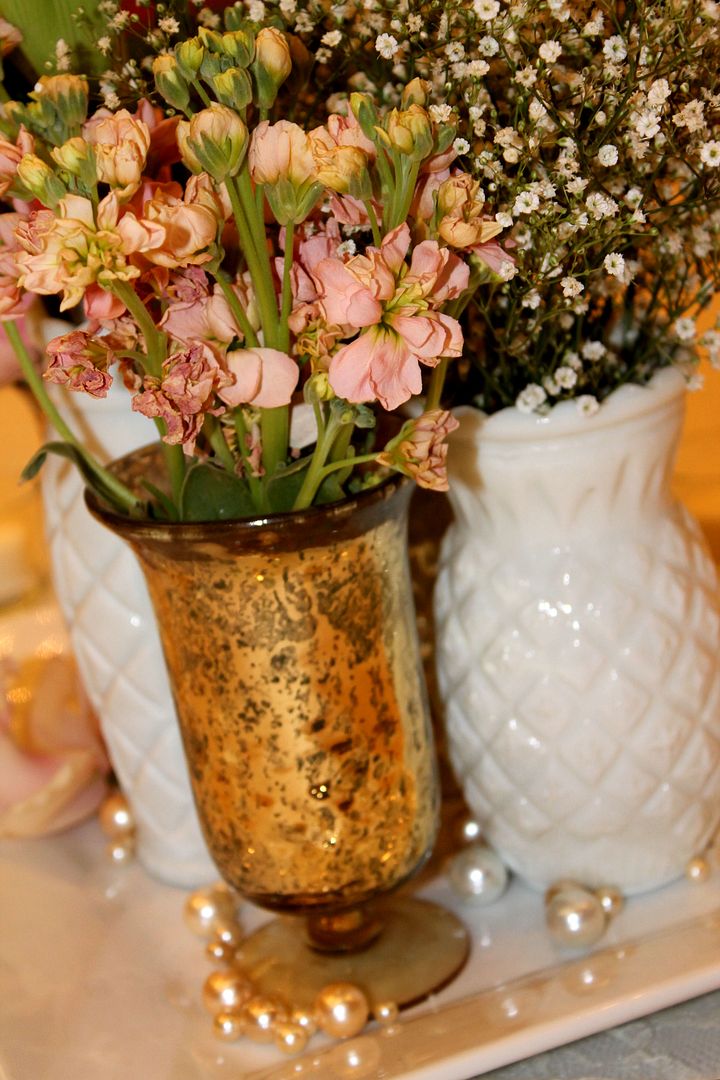 The following are all snapshots of some of the centerpieces. These were sneakily taken as they were being set up in the morning!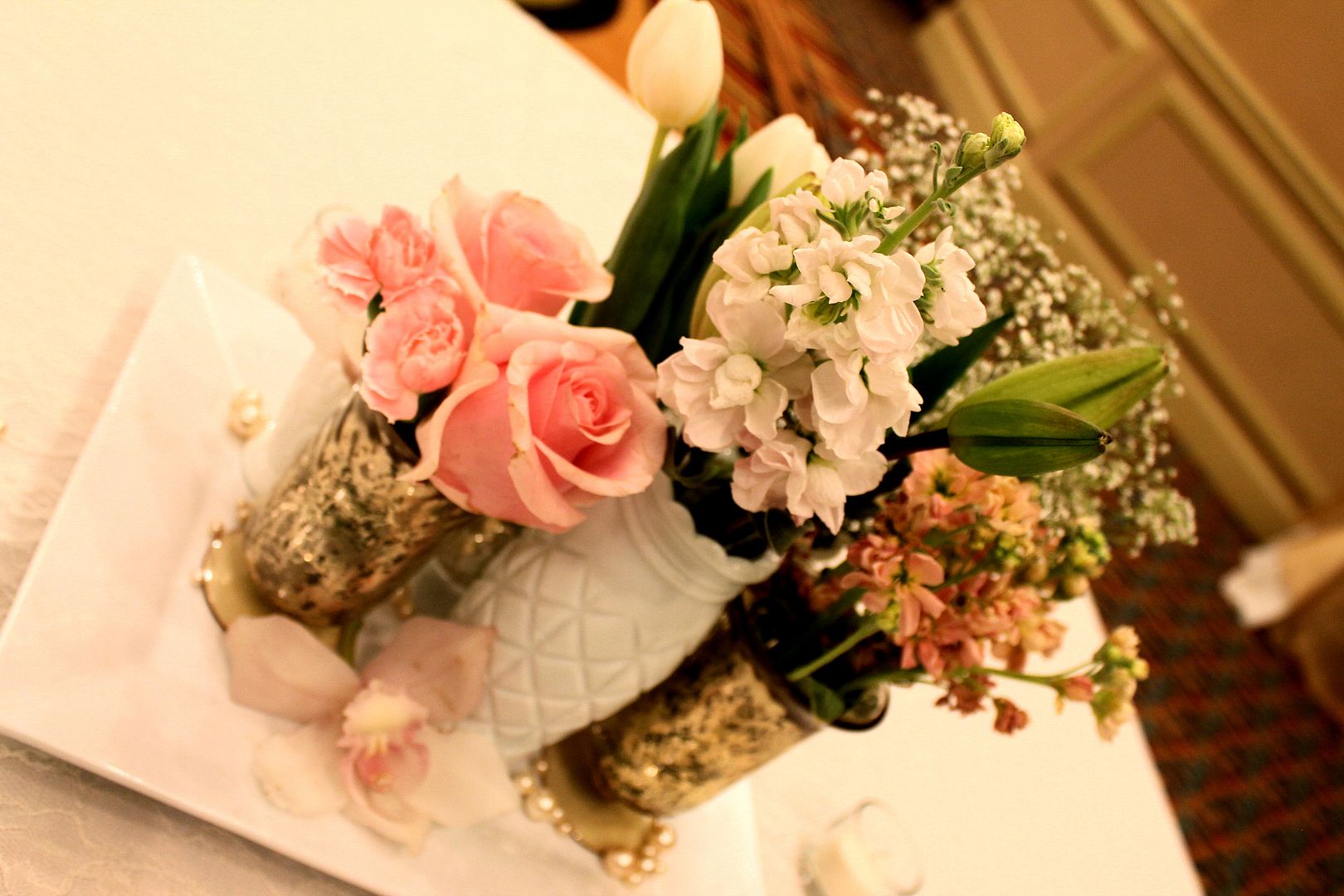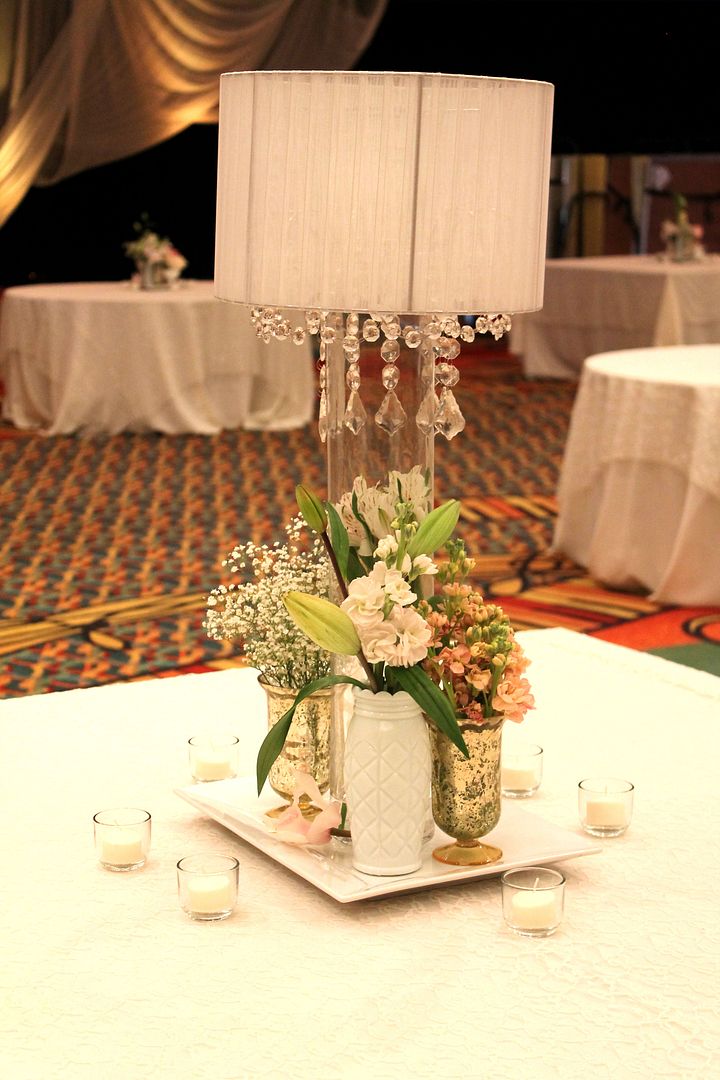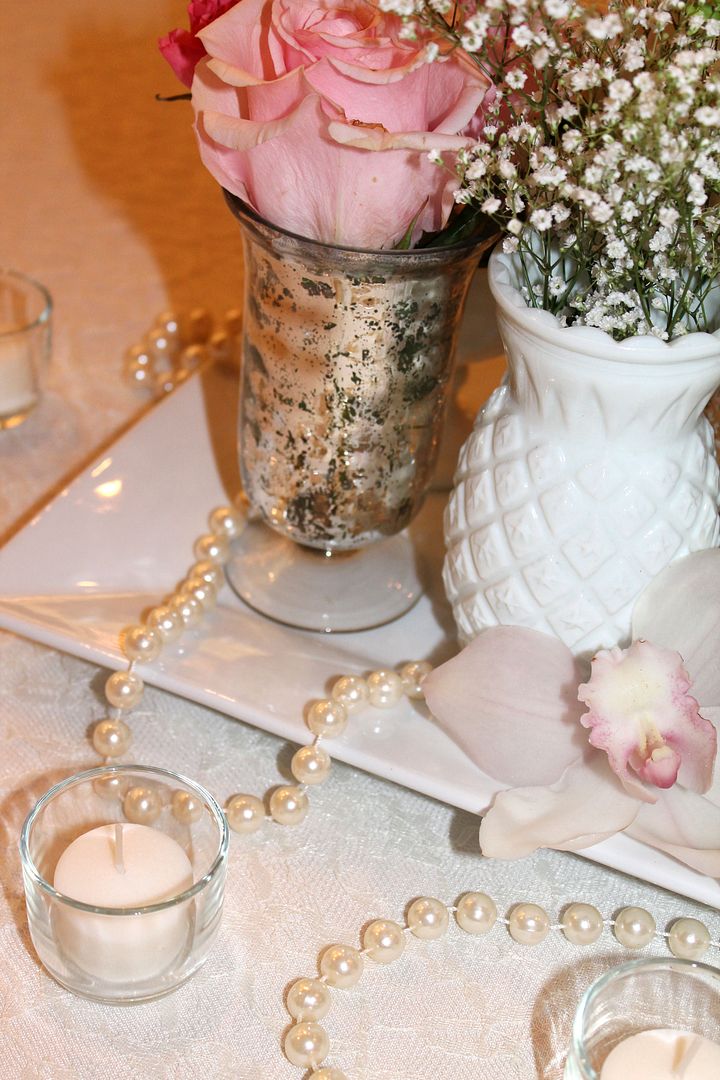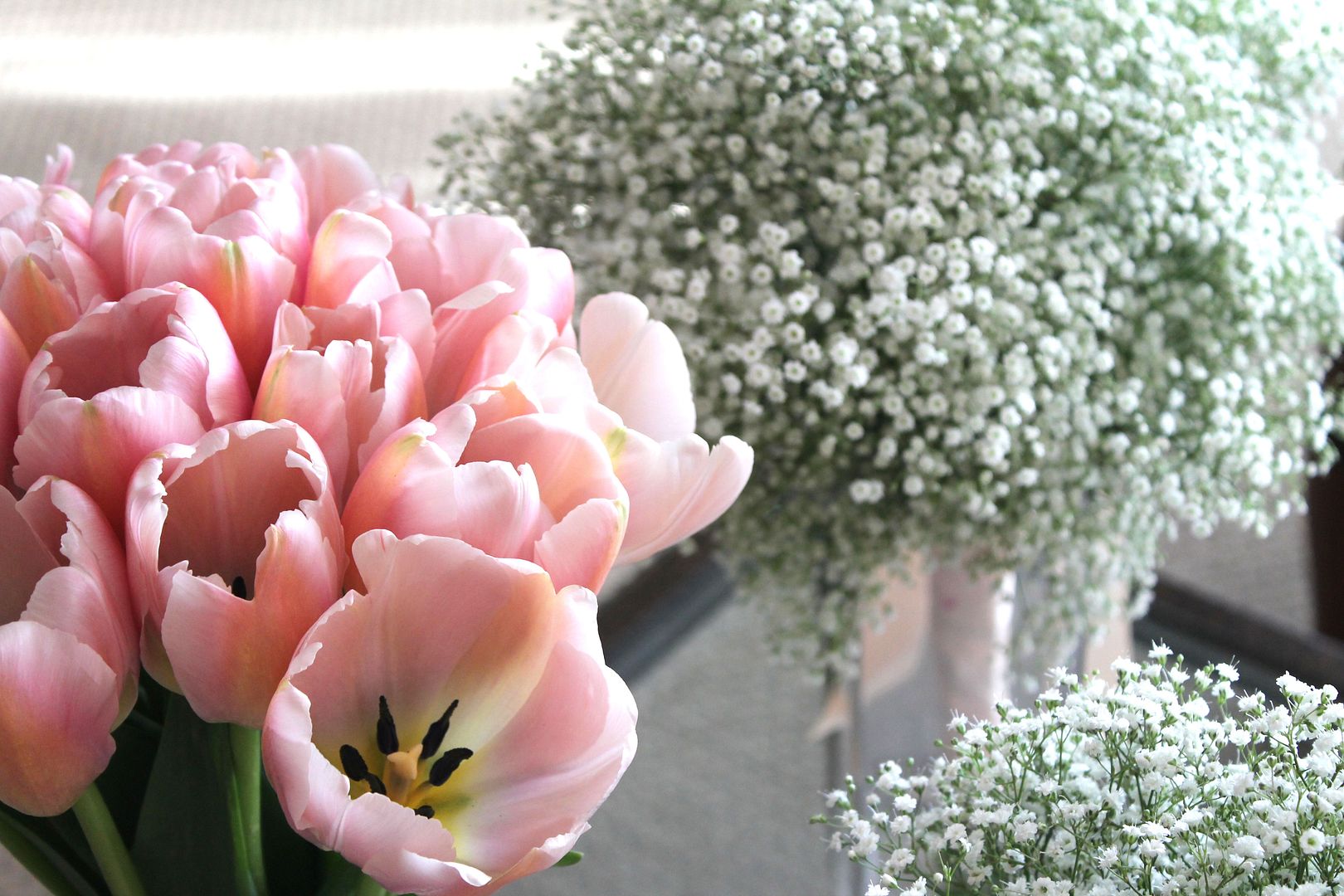 My bouquet of tulips hanging out with the bridesmaids'.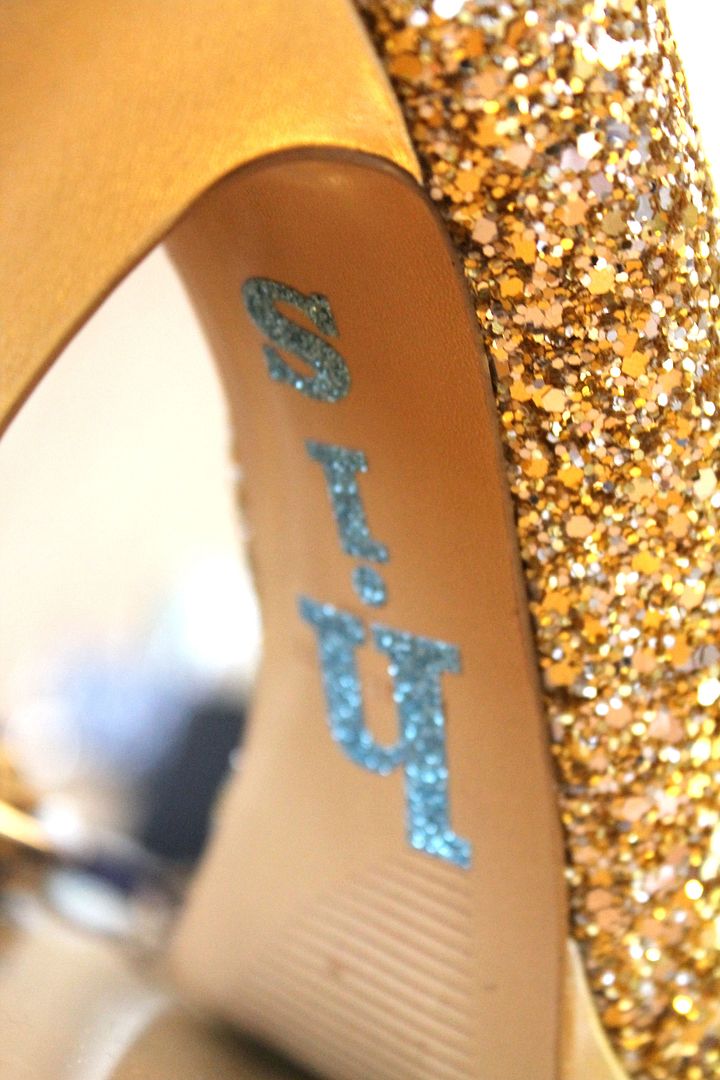 My shoes stamped with "his," and yes, the husband's shoes were stamped with "hers."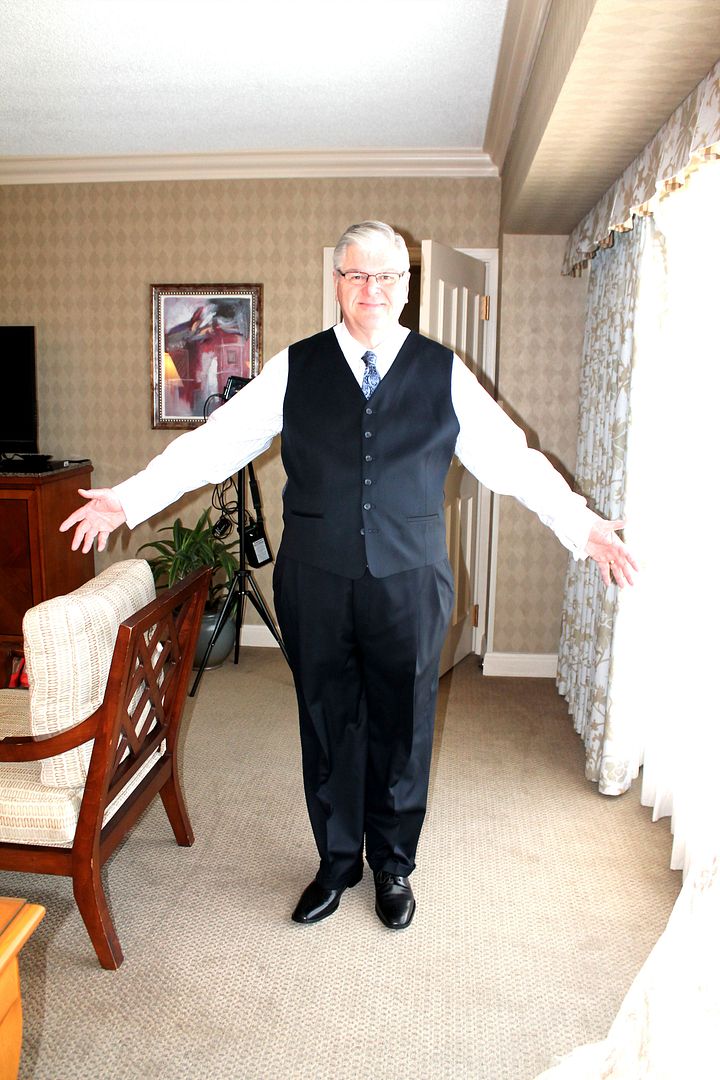 Dad in his sharp duds and his cufflinks he got for Christmas.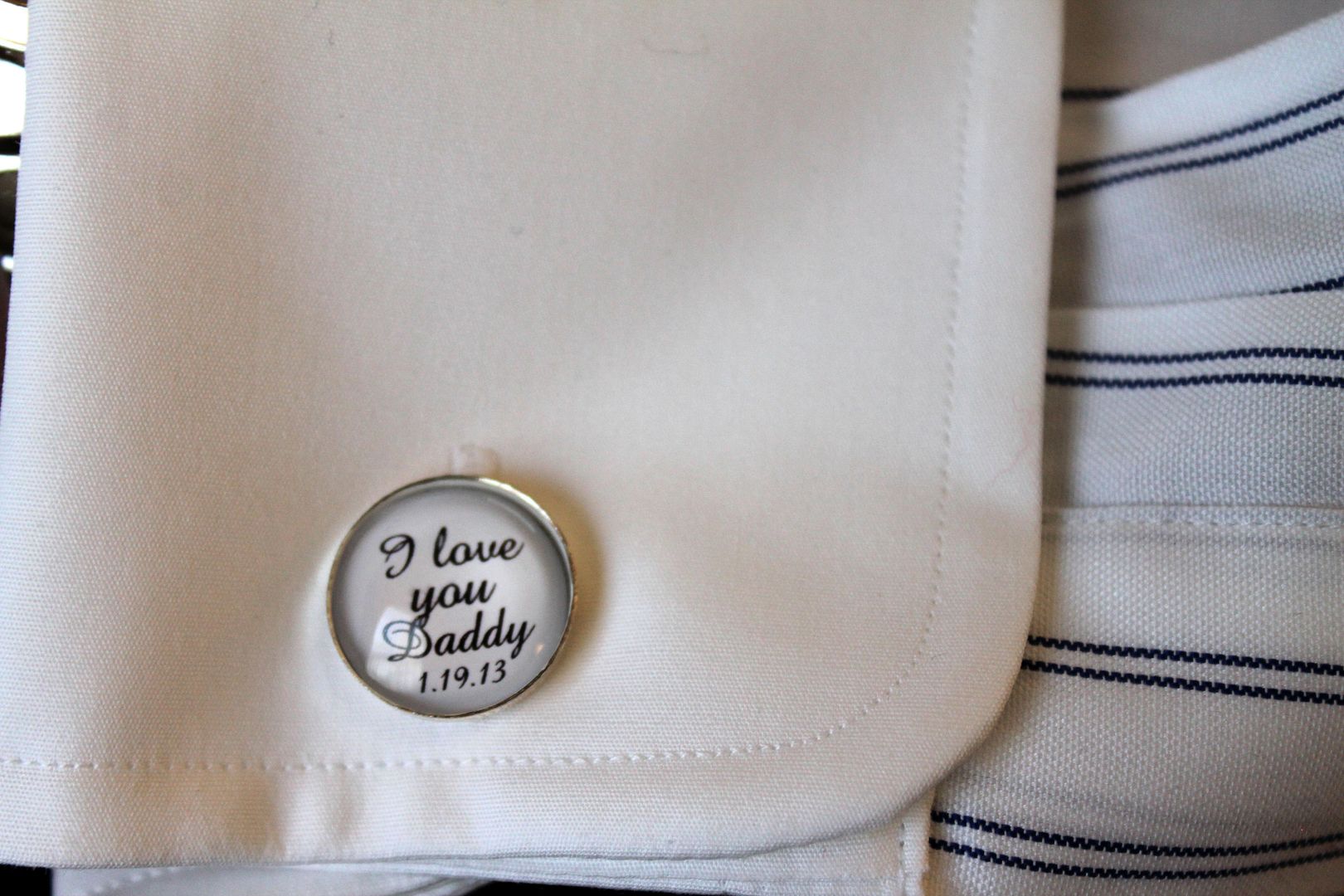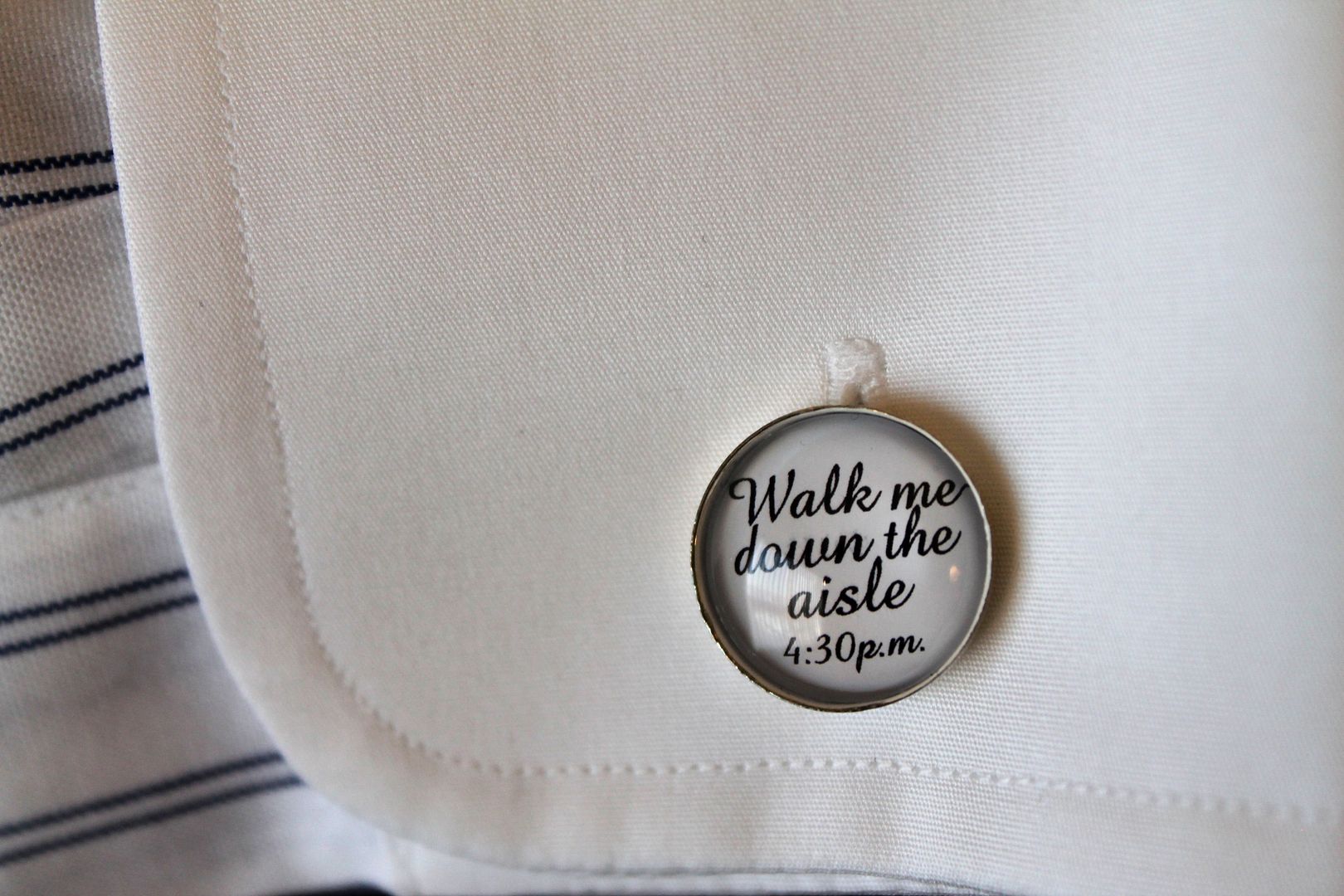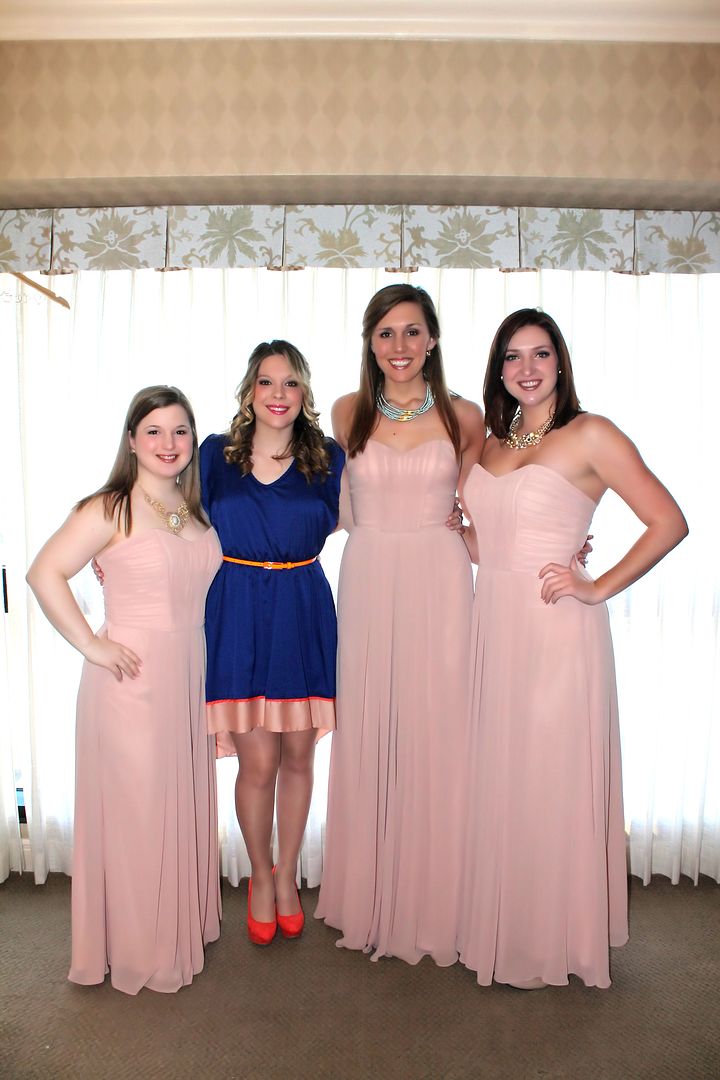 The gorgeous bridesmaids.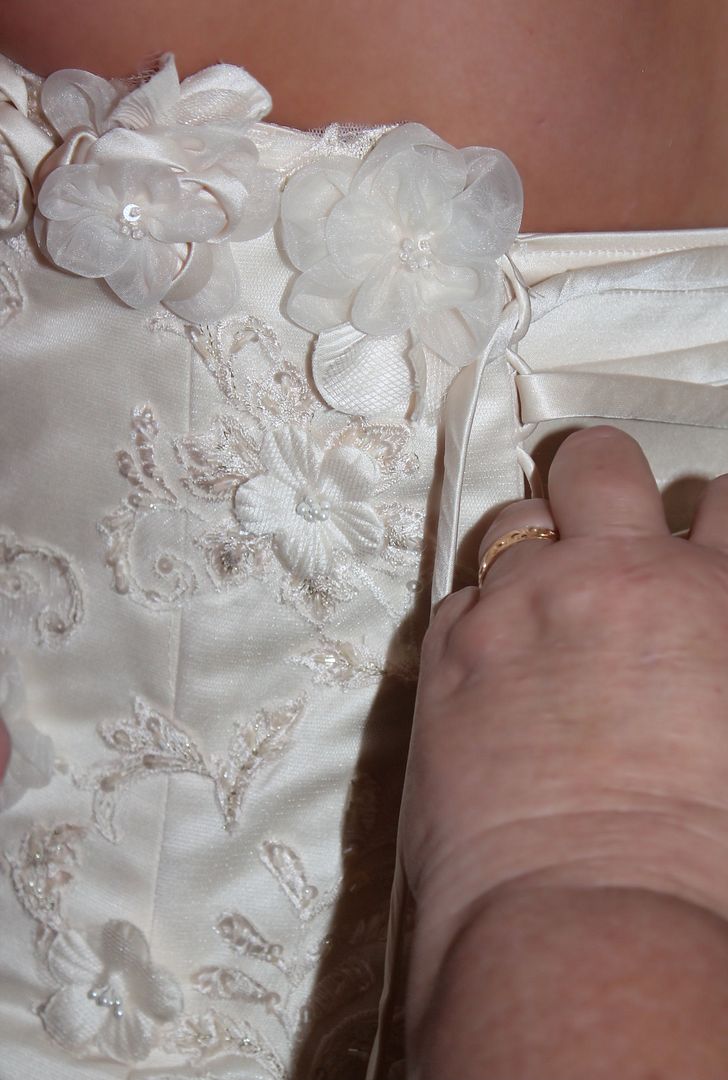 Getting laced into my gown.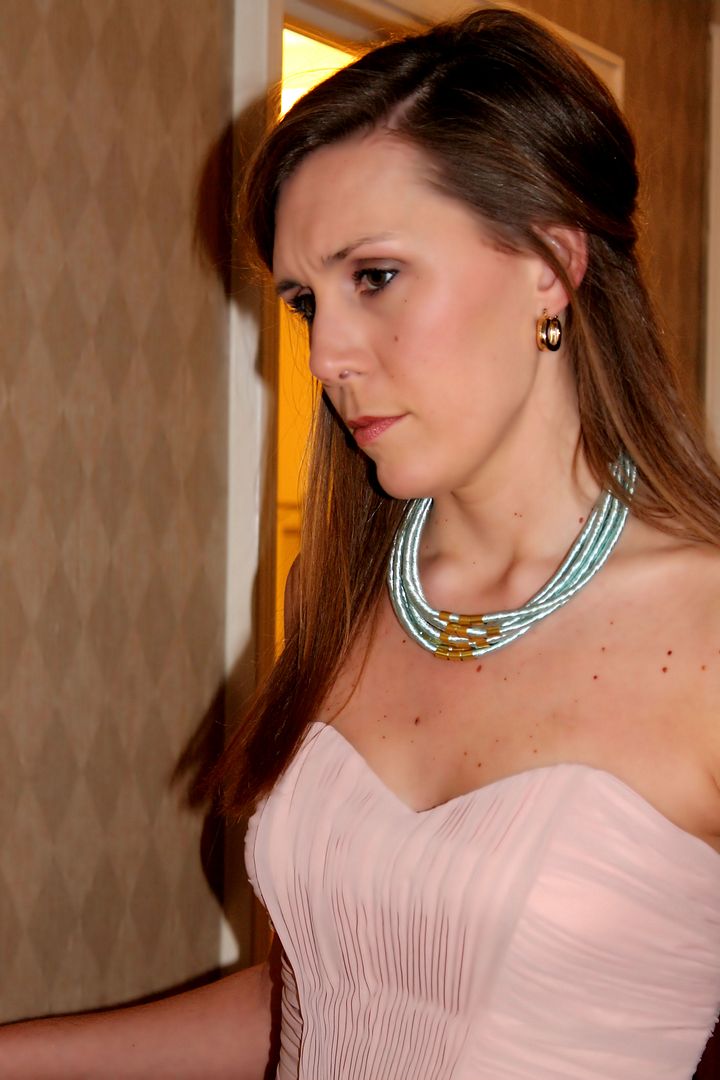 My focused maid of honor.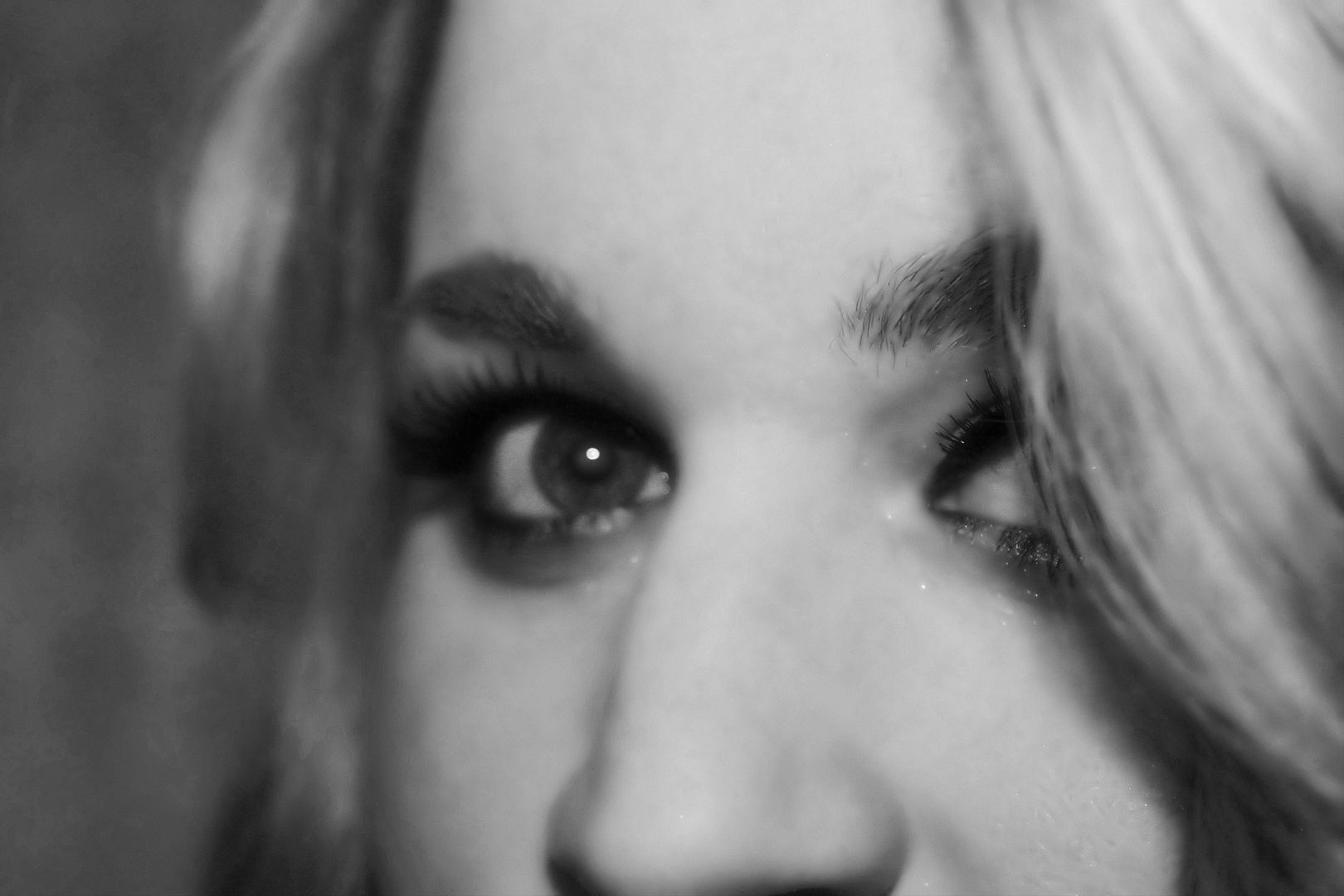 Me.