Spring is here, even if the weather doesn't agree with the calendar. So, I took it upon myself to start sprucing the house up for warmer temperatures and springtime holidays.
Fresh flowers are the single decor piece everyone should have for any style room. From contemporary to super eclectic, real florals breathe life and vibrancy into any space ... even if your tulips are a bit droopy.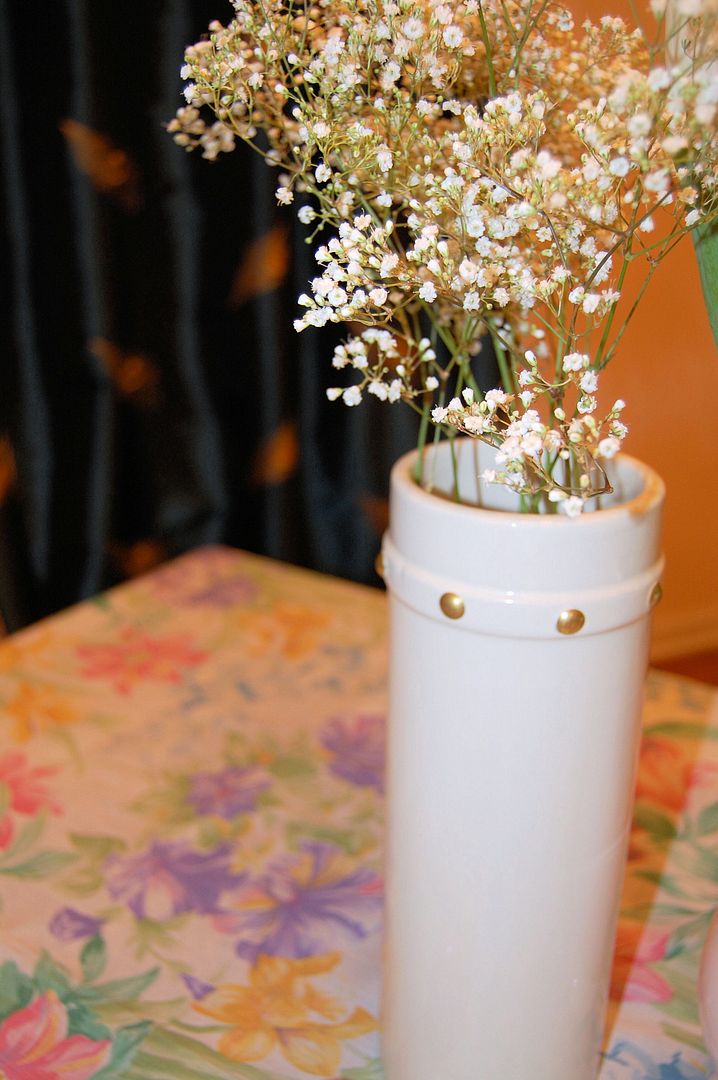 Vase via Target (a red-tagged deal)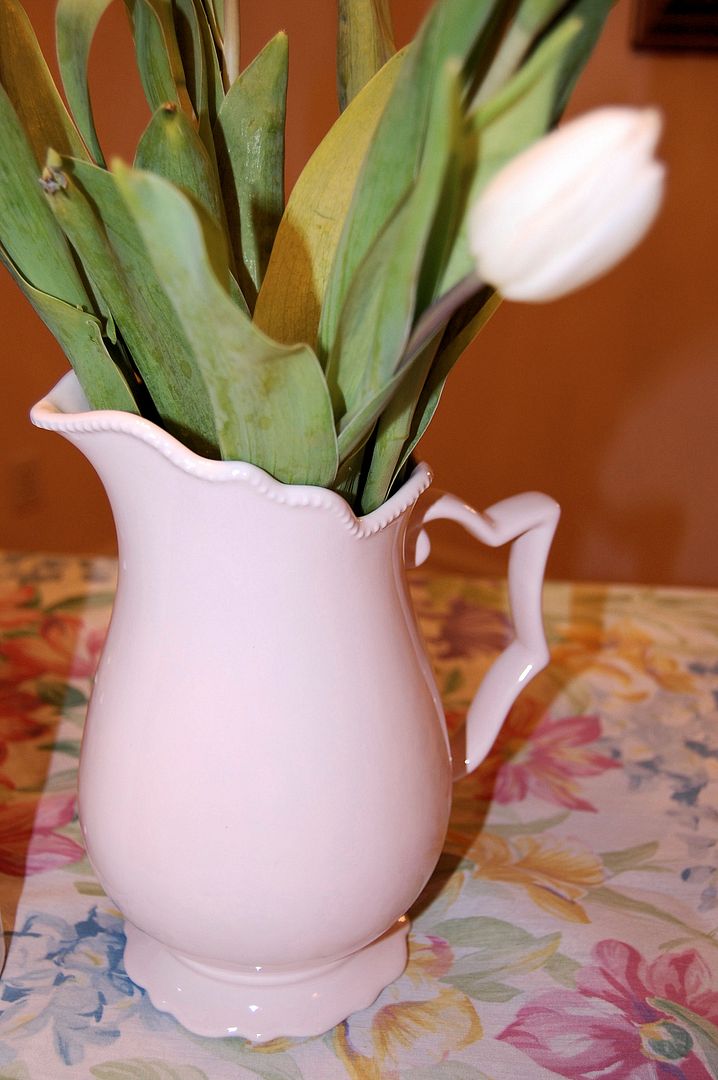 Pitcher (turned vase) found at Home Goods (I also snagged a dip trio that matches!)
A tiny glimpse at my spring centerpiece.
Bunny - Home Goods / Salt & Pepper Shakers - Cracker Barrel / Candle Holder & Candle - Target / Pitcher - Home Goods / Vase - Target / Tablecloth - Vintage